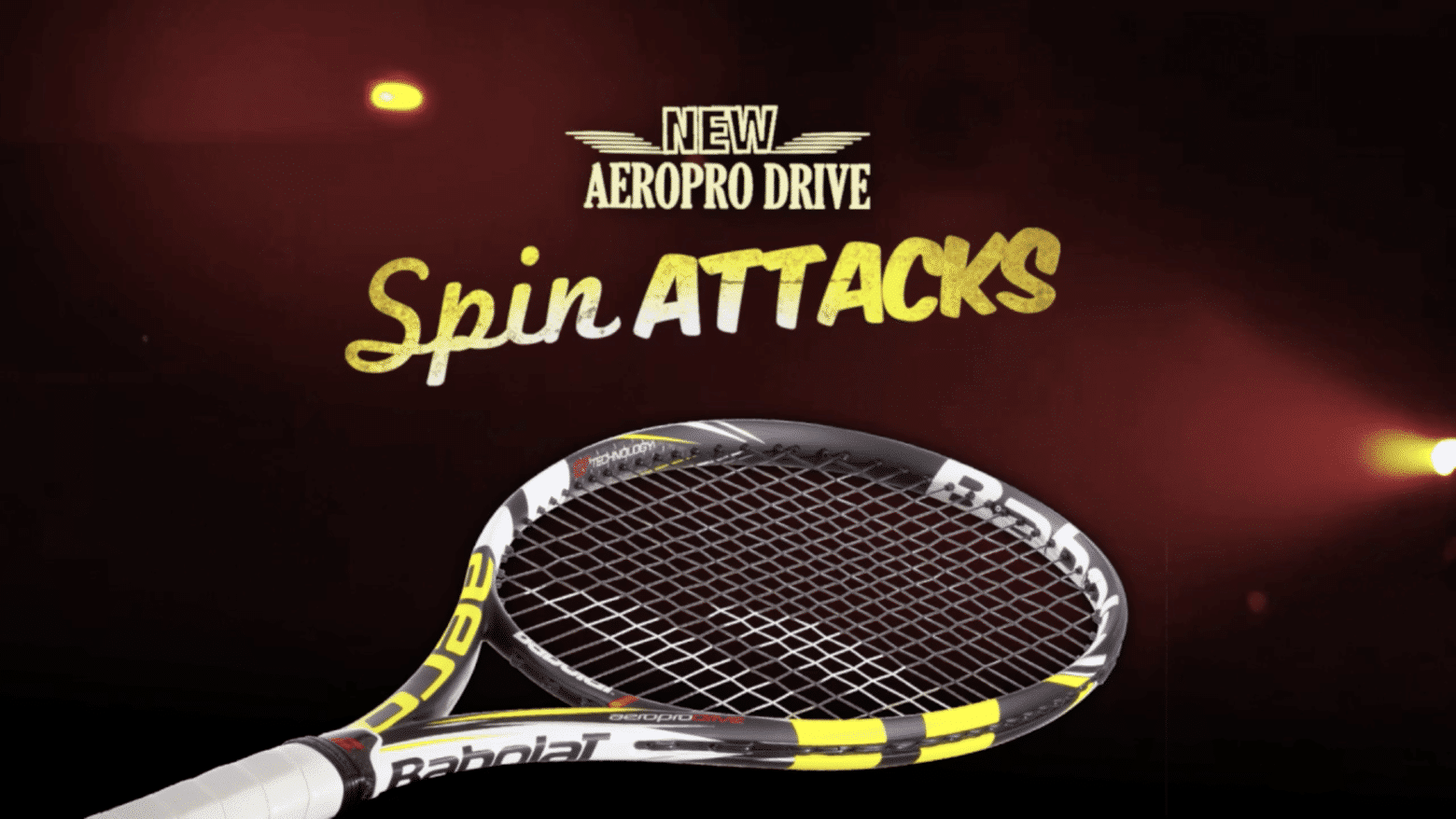 Babolat/Spin attack in the dark Advertising
We had the pleasure to work on the accessorization of an advertisement for the French racquet sports equipment brand Babolat. For the occasion, we modified the brand's tennis rackets and balls to make them phosphorescent, creating a "light painting" effect during a clandestine match played in the dark between champions Wilfrid Tsonga and Raphaël Nadal. We also staged the explosion of the two light projectors at the beginning of the match.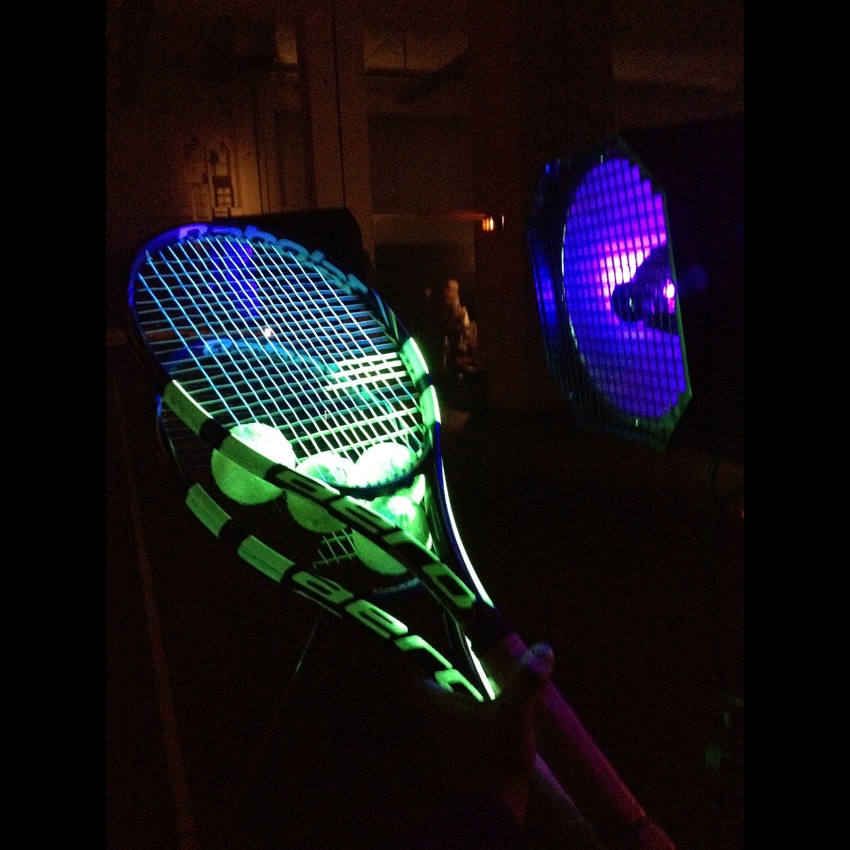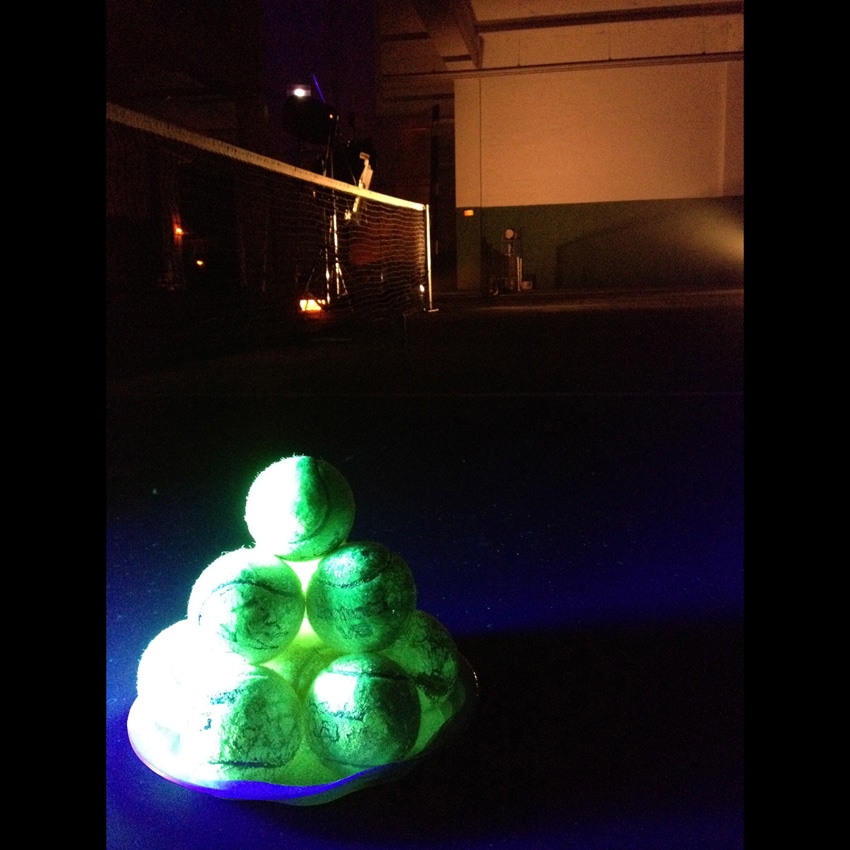 Phosphorescent tennis balls and rackets for the match.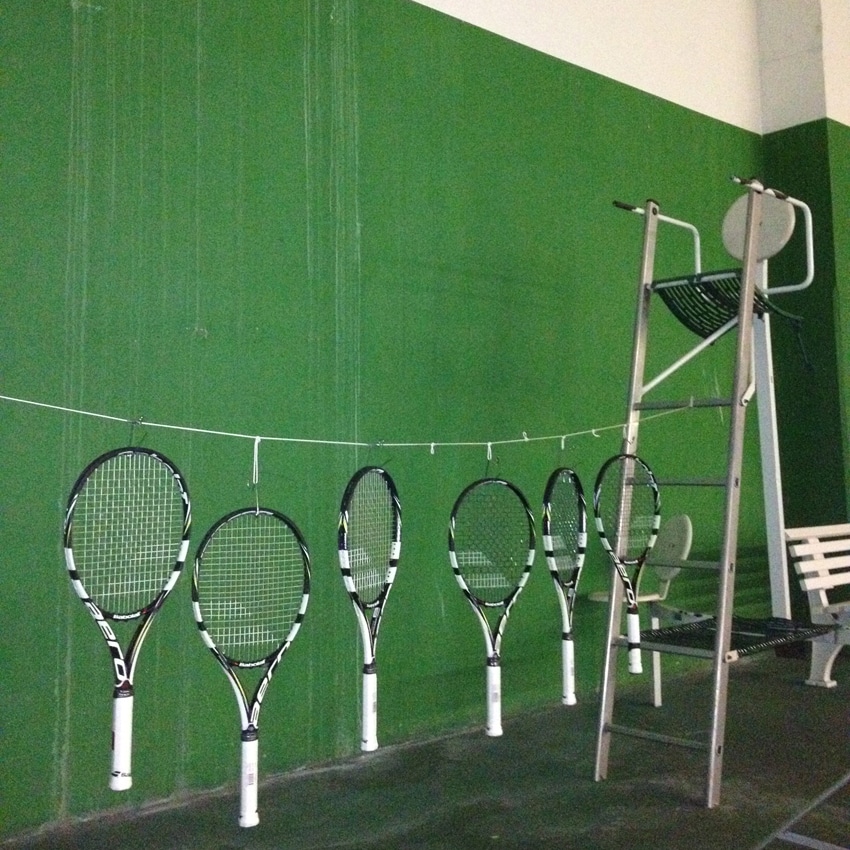 Rackets drying following the application of the phosphorescent product.