THE CONSTRUCTION OF DÉCORS AND LARGE THEATRICAL PROPS BY THE ATELIER NILS ROUSSET: ALL SIZES, ALL MATERIALS
At the Atelier Nils Rousset we put our experience to work to create a décor that lives up to your expectations and design. We take special care in selecting only the finest materials and using the best technics in order to guarantee the solidity of the décor and the safety of the artists.
BARCELONA – SANT PAU
The agency Nteractive contacted the Atelier Nils Rousset to create the layout and décor for a music festival in Barcelona. The festival was split into two deifferent sections: an outside area with an open-air stage and food stands, and an underground space with a dance floor.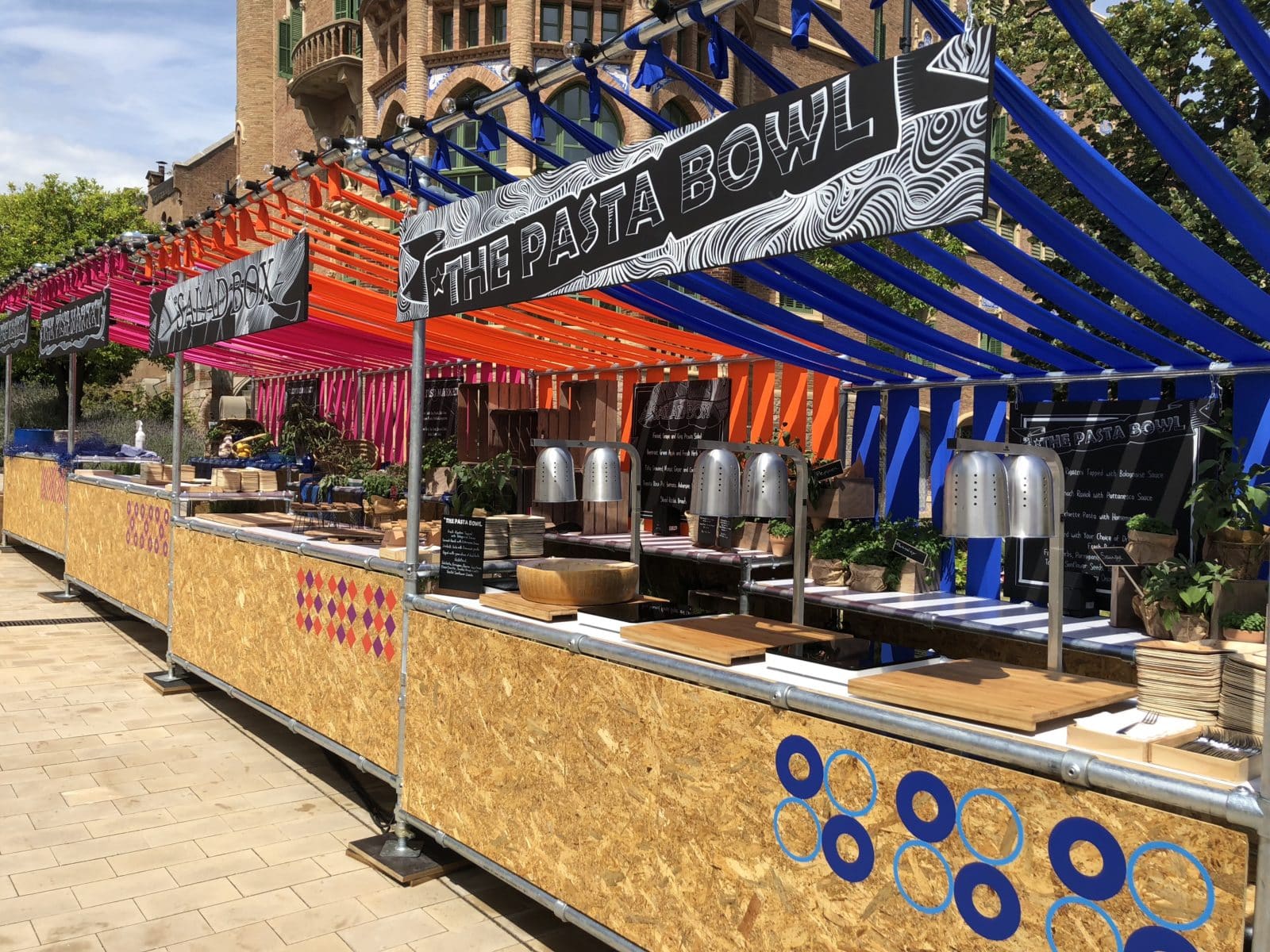 PREVIEW "THE TASTE OF RAMEN"
In collaboration with the agency Giromela, the Atelier Nils Rousset designed a décor for the preview night for the French-Singaporean-Japanese production "The Taste of Ramen".  The evening took place on the barge "Le Paris" in which we installed a Japanese-style street food stand.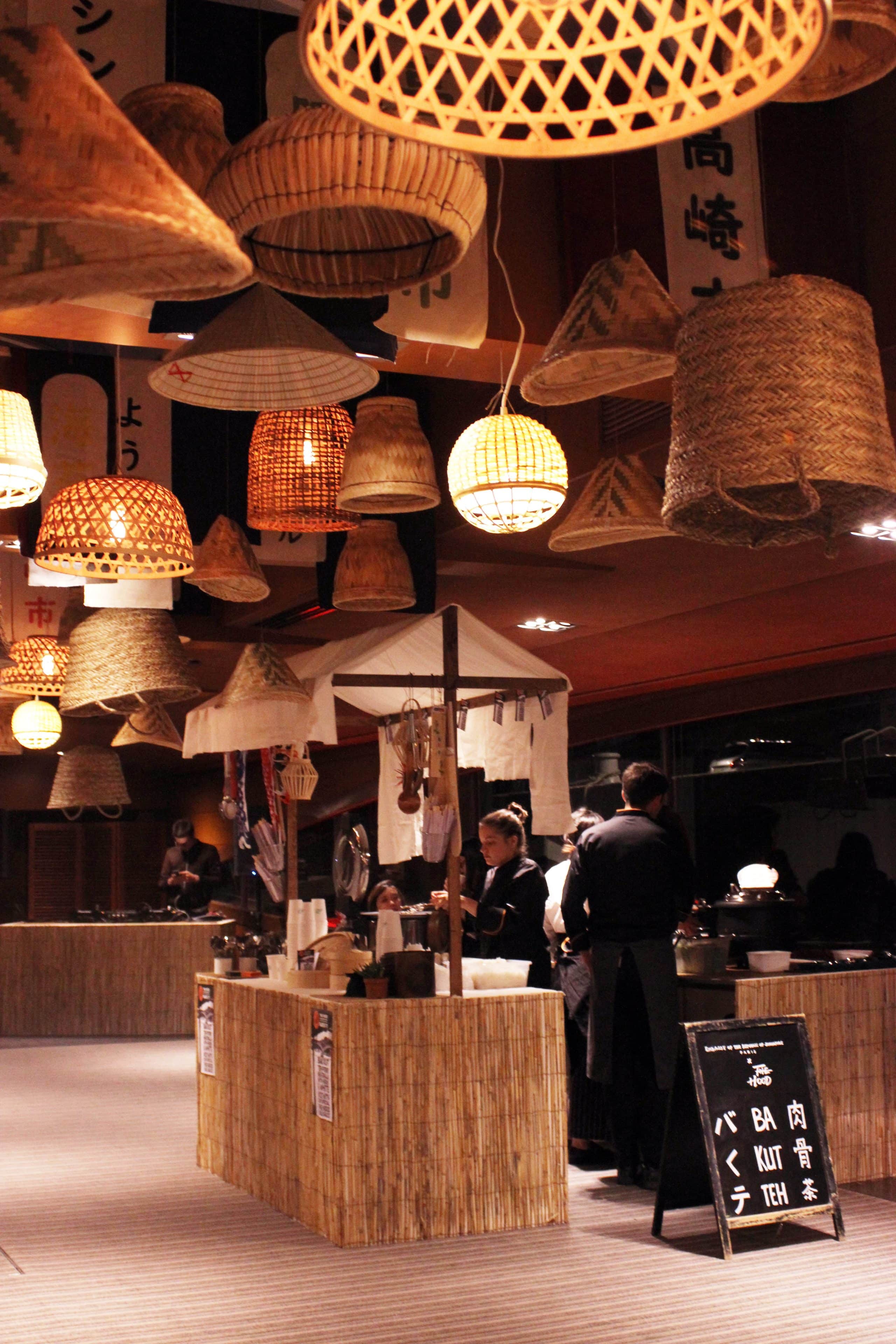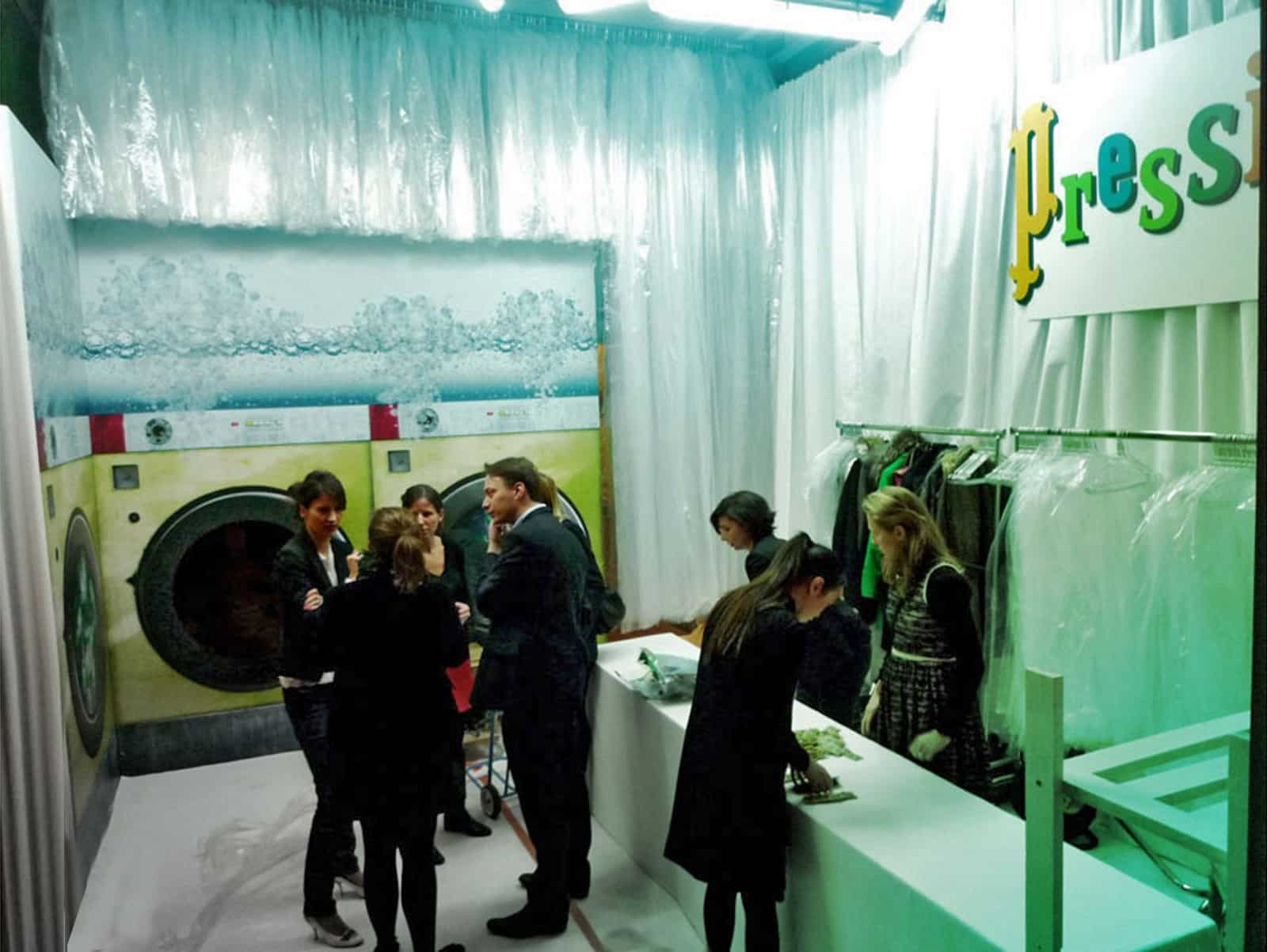 Creation of theatrical props and décor for musicals and theater pieces
With more than 10 musicals under its belt, our décor and theatrical prop team takes into account the daily wear and tear that a décor is subjected to, and creates props and accessories that will withstand the rigors of constant touring.
ROBIN HOOD
Fabrication of décor for the musical Robin Hood: tents, stocks, church sacrements, stairways… the staging of this piece demanded that all props and décor be completely mobile and collapsible; lightweight and very solid. The stocks were equipped with wheels, and the tents were foldable…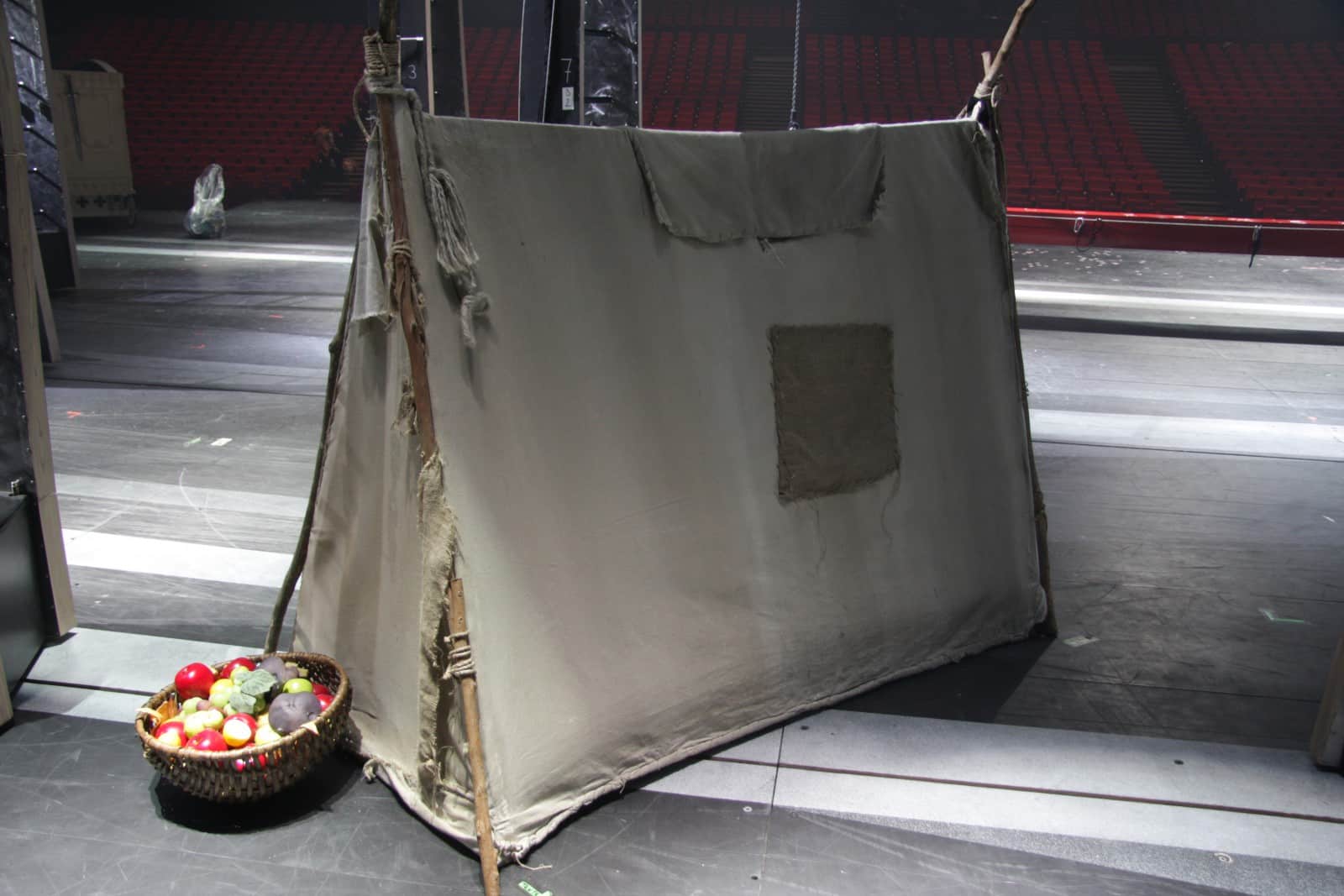 CLEOPATRA
Construction and decoration of a sun disk for the piece "Cleopatra, the Last Queen of Egypt" (cut and glue): This 6-meter-high disk was built with numerous triangles of gold-mirrored Plexiglas. The disk was designed to withstand months of touring, and is divided into 6 different parts to ensure ease and security of transportation. The disk is hidden facedown until the end of the show, when it makes its majestic appearance reflecting the final dance sequence in a pool of water.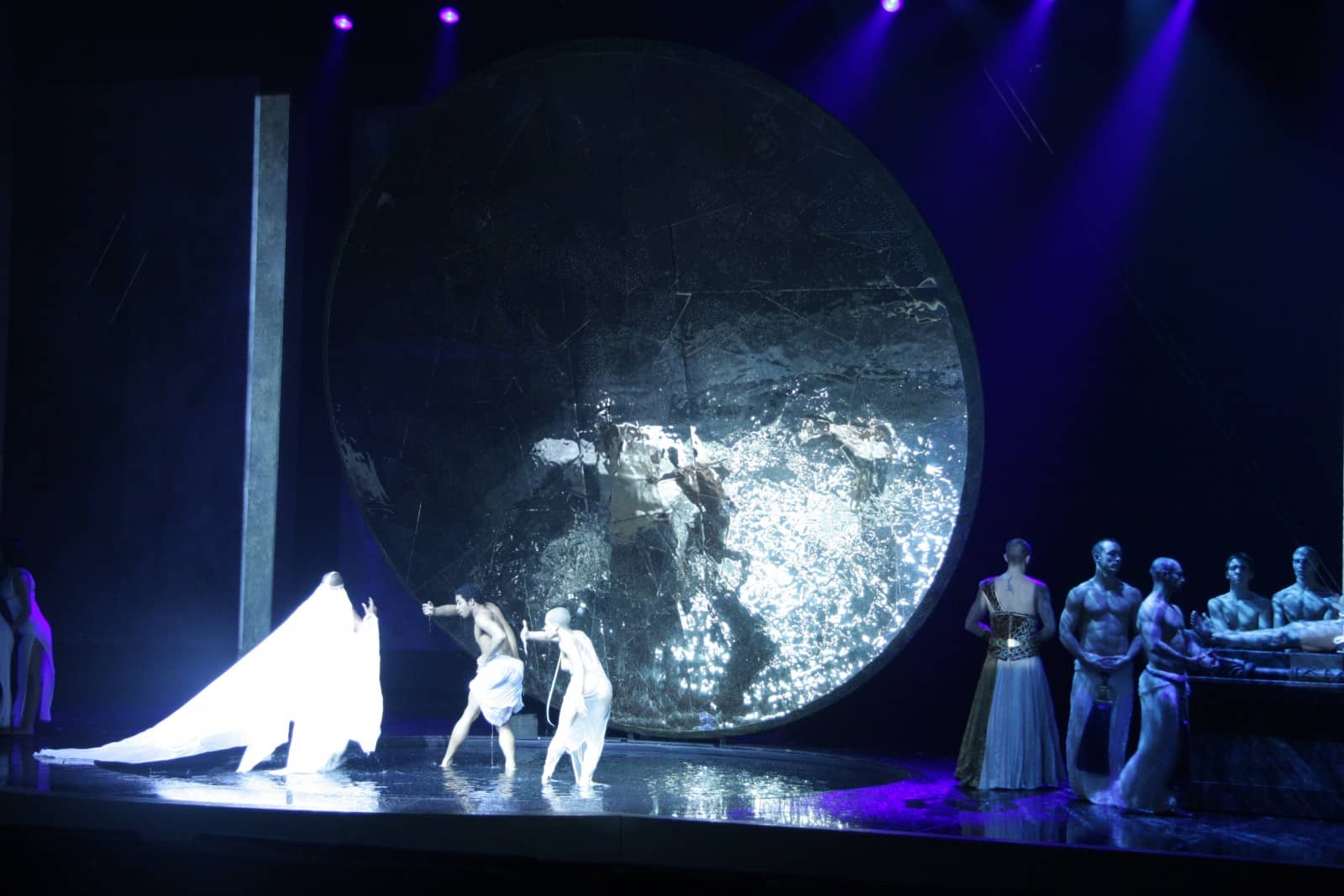 Construction of lighted décor
The most interesting thing about introducing light effects into a décor is the point where technology meets style.
The Atelier Nils Rousset has developed a lighting center, in order to integrate light into all types of décor.
An example of chandeliers and giant candles for the décor of the musical "The Legend of King Arthur" (electrical work, metalwork, accessorizing): our metalwork department built a series of 9 giant chandeliers 1.4 meters in width, which were installed on motorized stands suspended over the stage.
Using different technics and materials, we were able to create very realistic faux candles, respecting the fire safety codes at all times.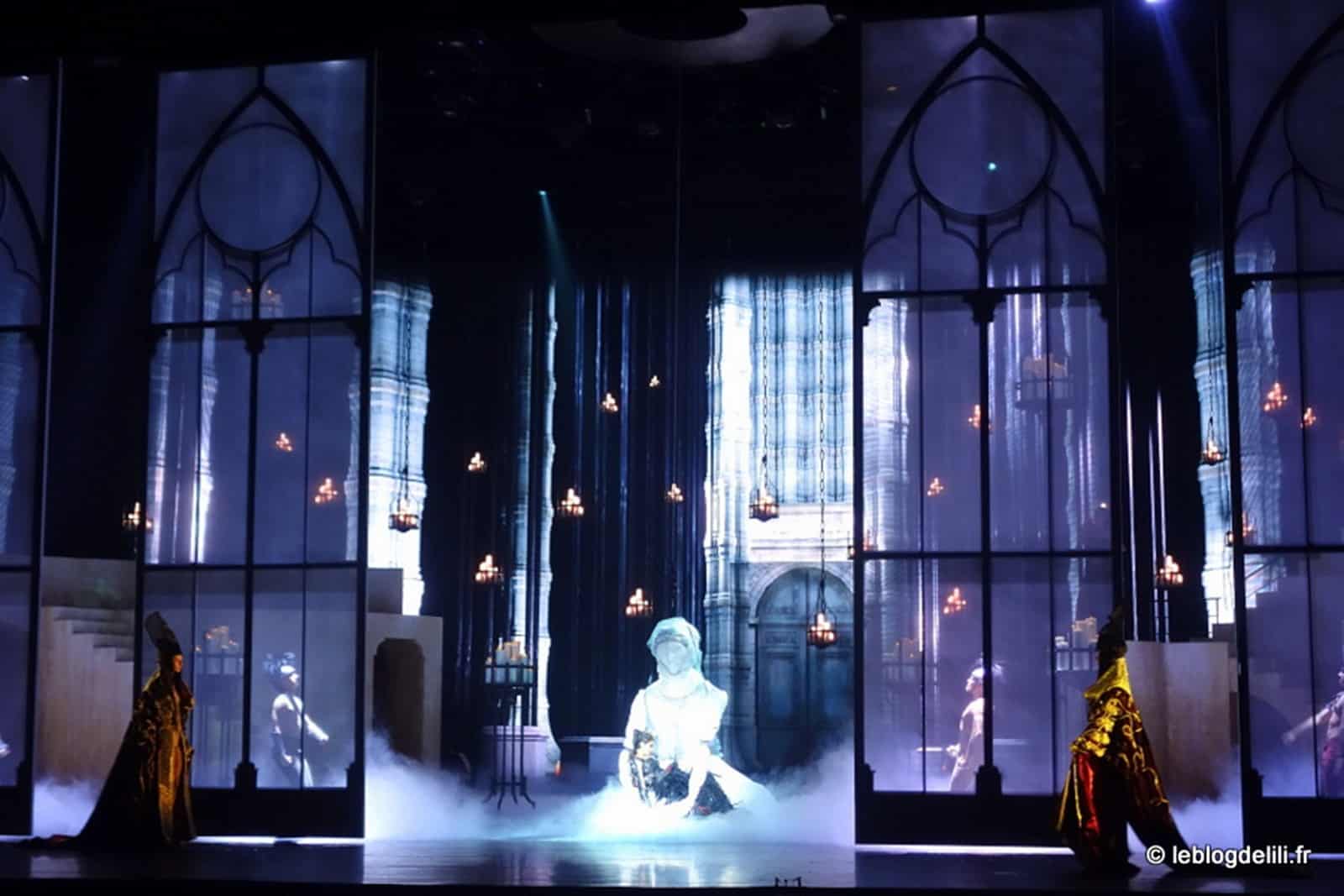 ---
DECORS — Realisations