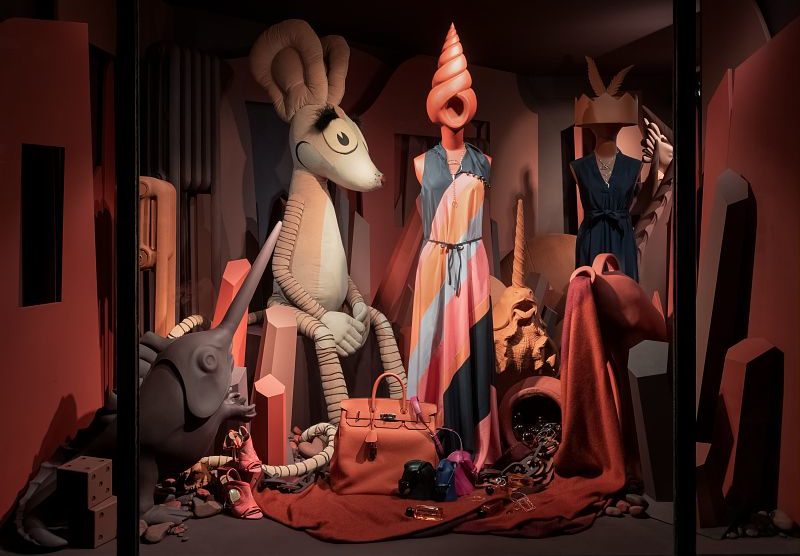 Hermès Summer 2018
It is always a privilege to collaborate with Hermès, this time for its Summer 2018 collection. Inspired by the fantastic world of the painter Jerome Bosch, we realized the window backgrounds, various sculpted and painted monsters and crystals, intended to invest the Faubourg Saint Honoré display windows.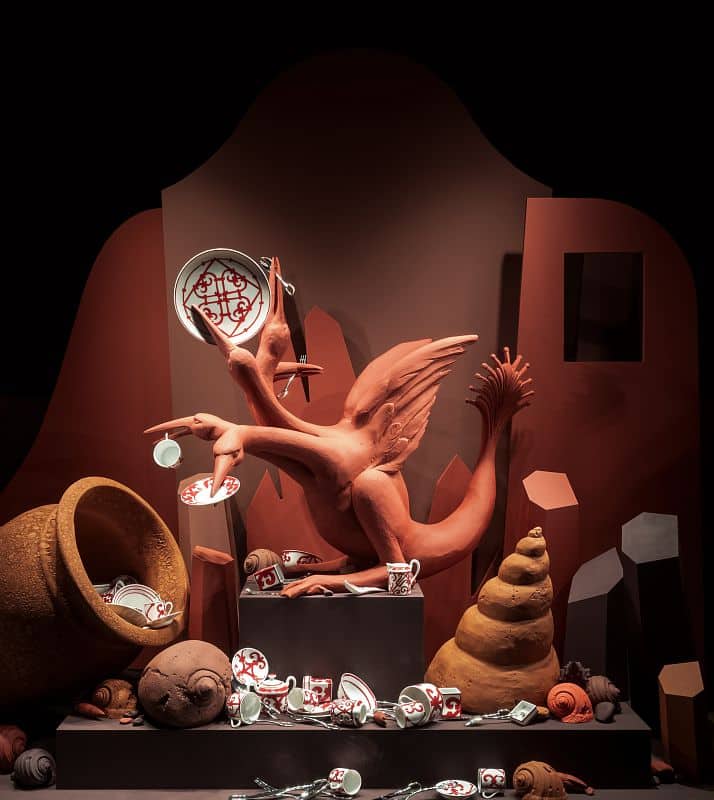 We made all the backdrops and crystals decorating the windows of the emblematic Faubourg Saint-Honoré store. We applied resin and paint to monsters involved in the scene, some of them being sculpted directly in our workshop.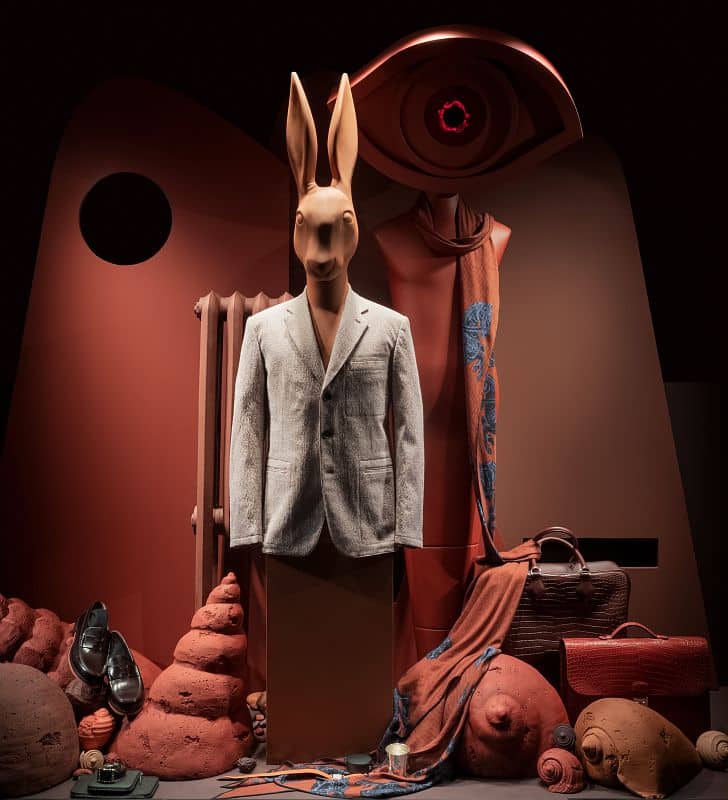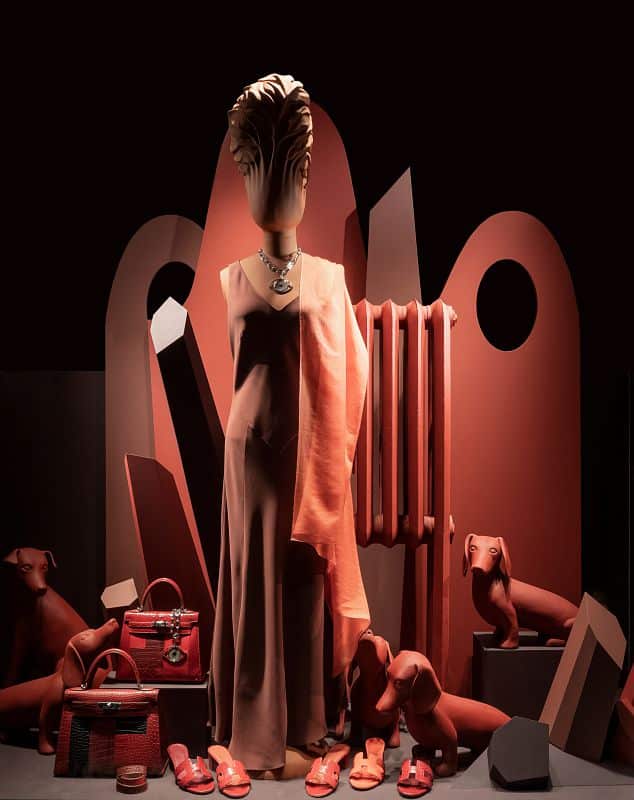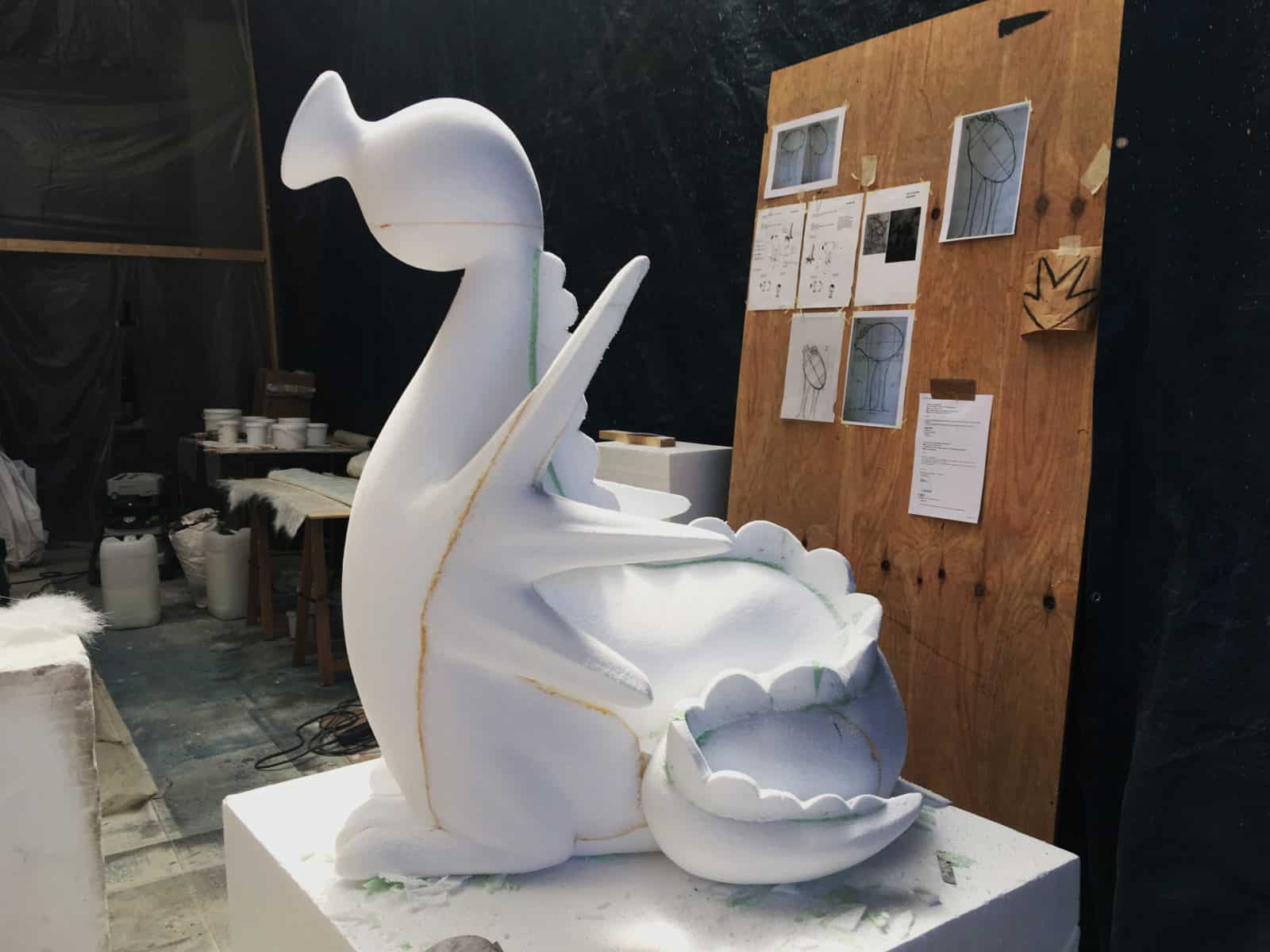 Sculpture, resin molding and painting of polystyrene monsters.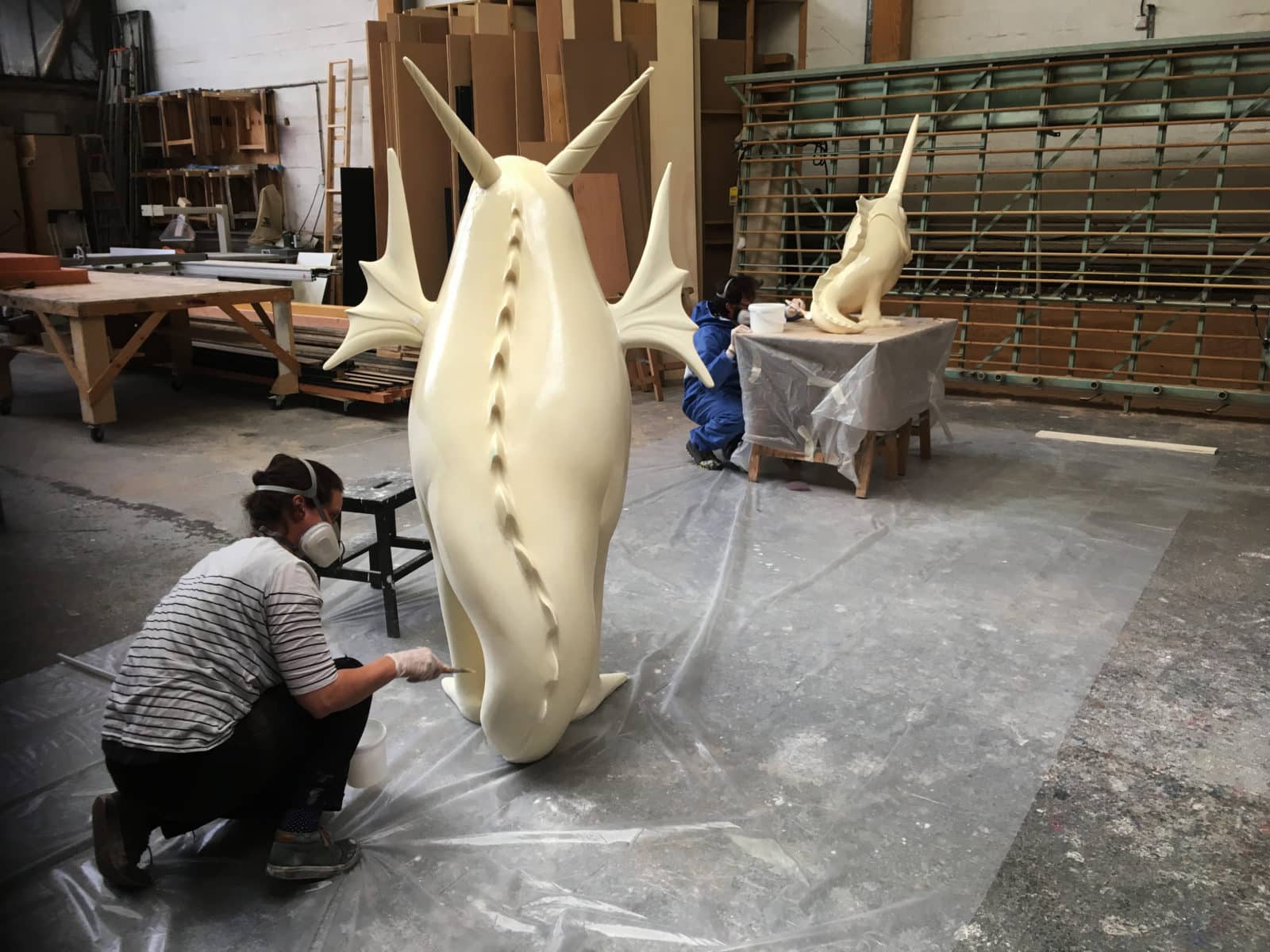 Resin application and painting of some monsters previously provided.