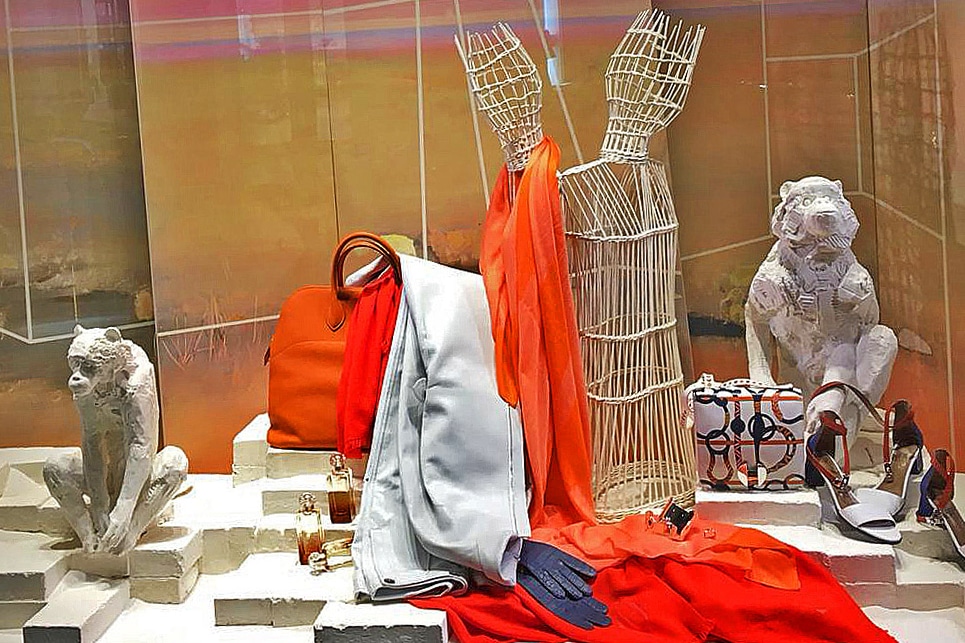 Hermès Spring 2019
We had the pleasure to invest the Faubourg Saint Honoré windows for the Spring 2019 collection of Hermès. We made the molding of about forty monkeys, an animal initially sculpted by the invited artist of this season. We also made the screens and backdrops that were later painted by the artist, and the bricks on the floor hosting the monkeys and the brand's products. The space setting was realized by the studio.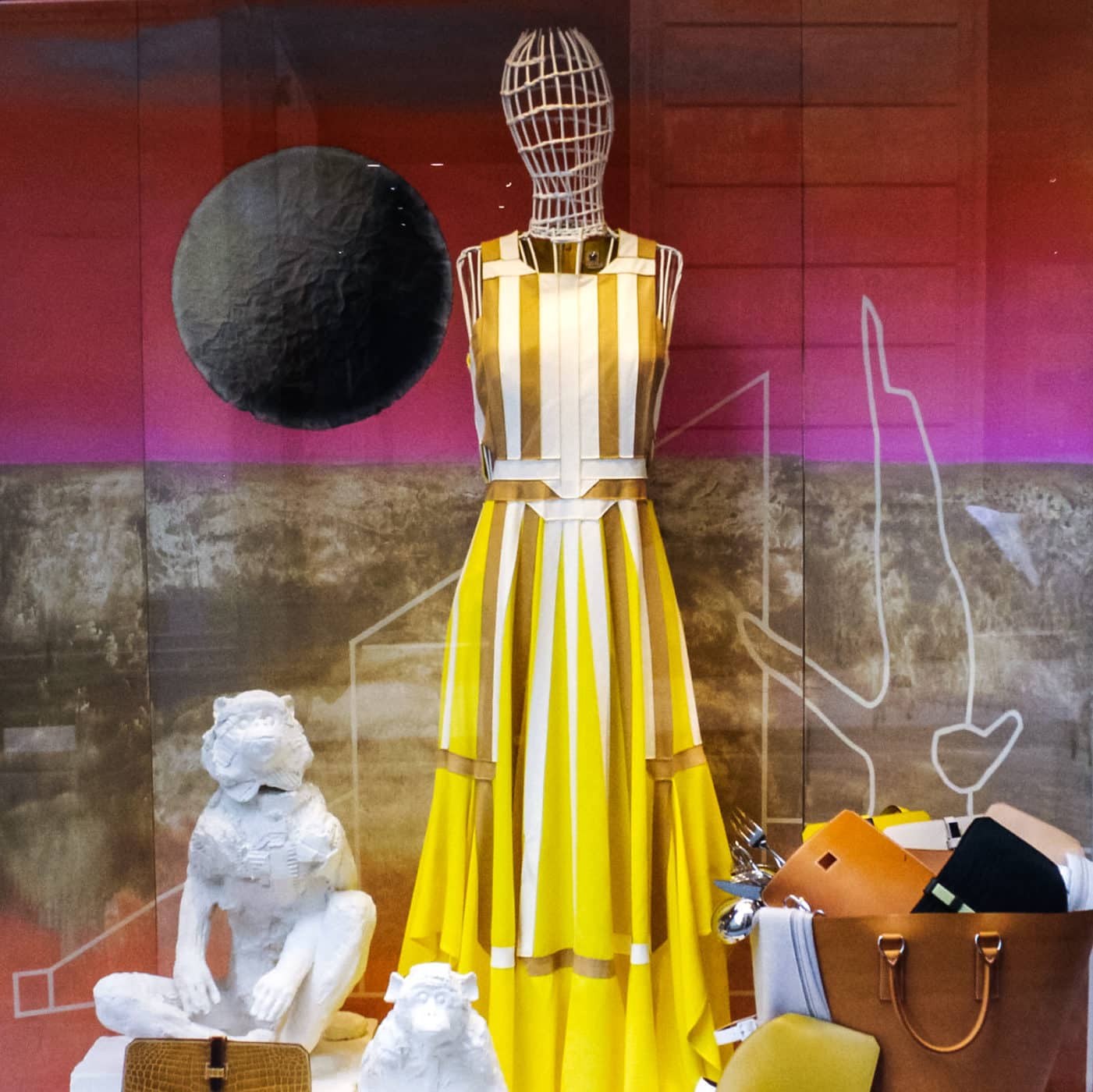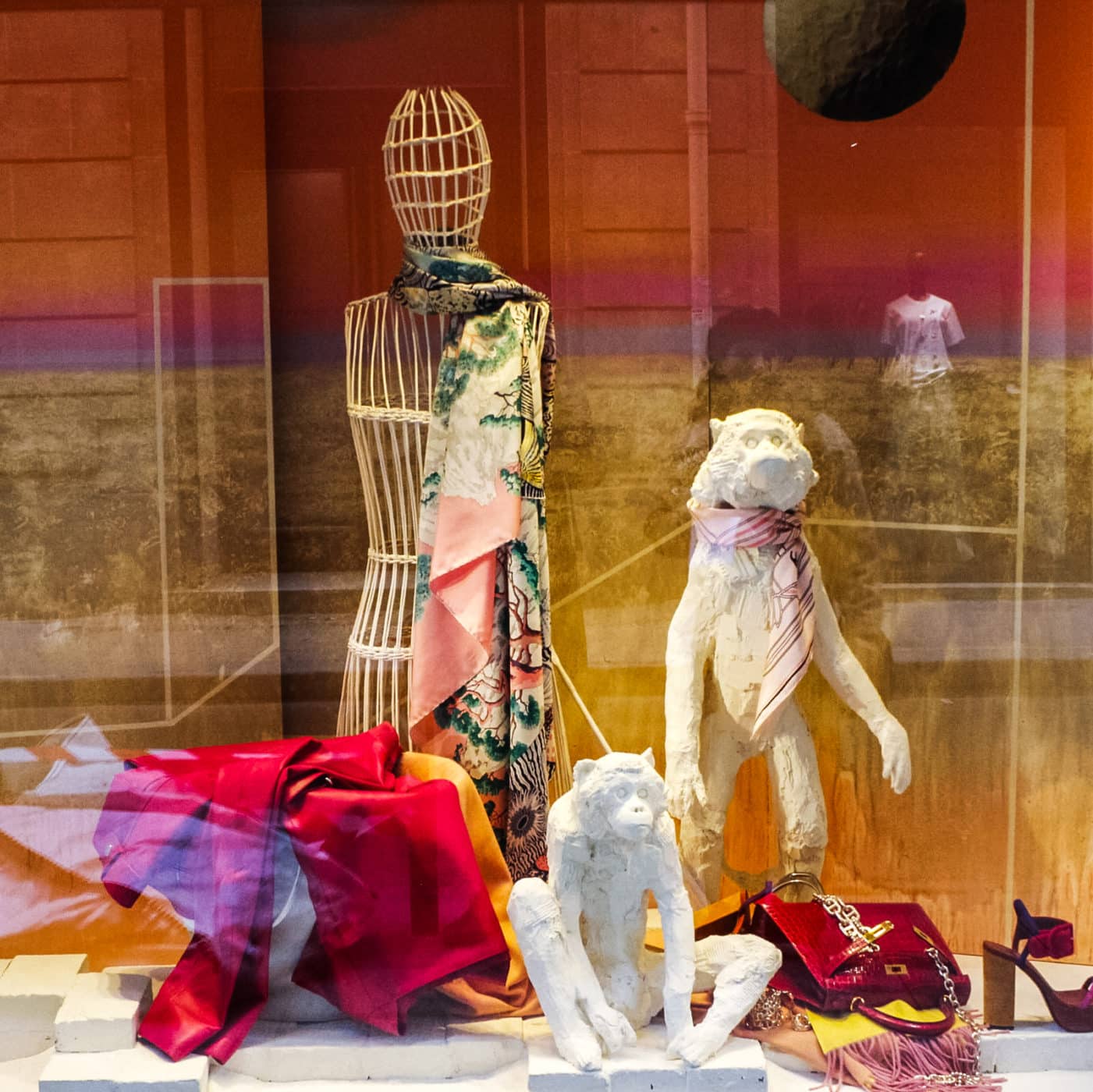 The shades of orange and mauve painted on the screens, contrast with the whiteness of the plaster monkeys.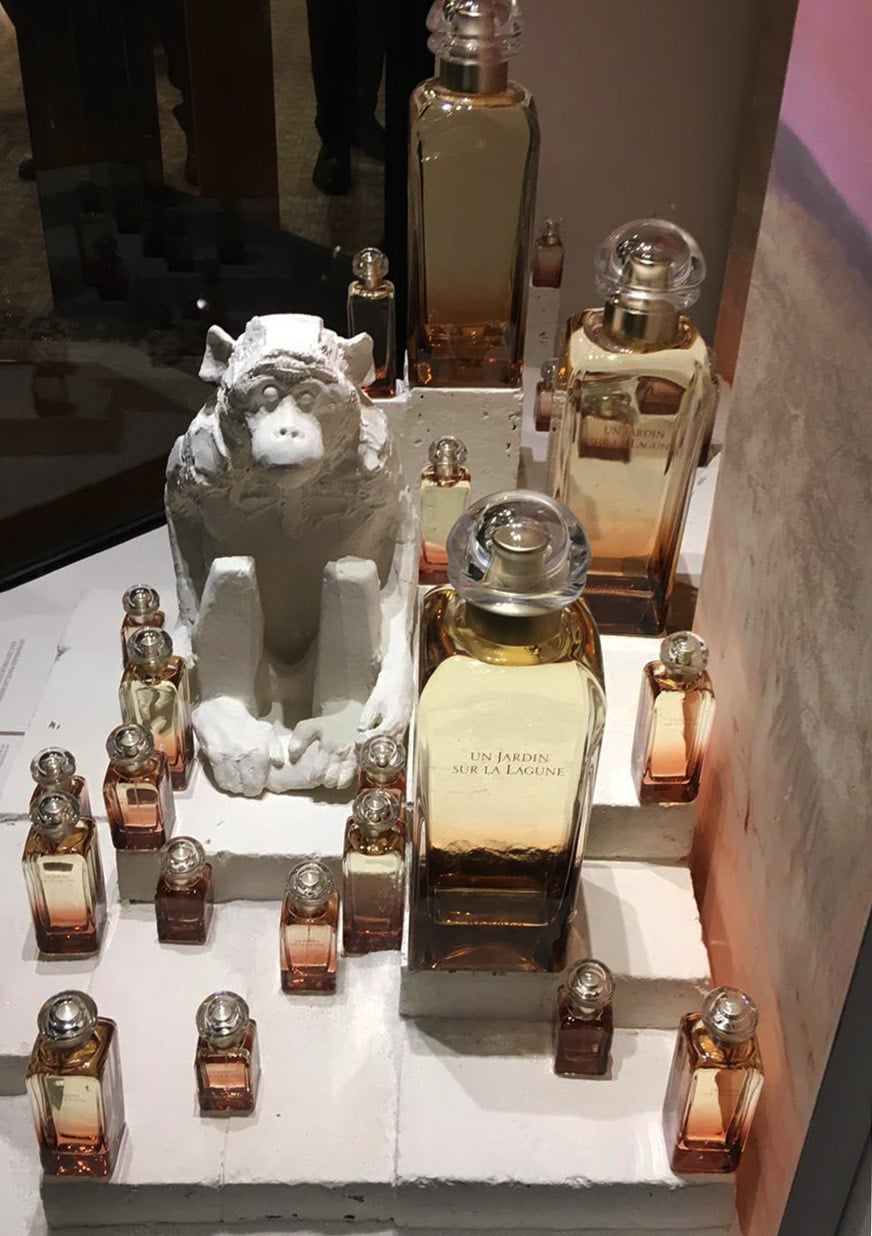 creation and installation of window backgrounds, brick bases and molded monkeys.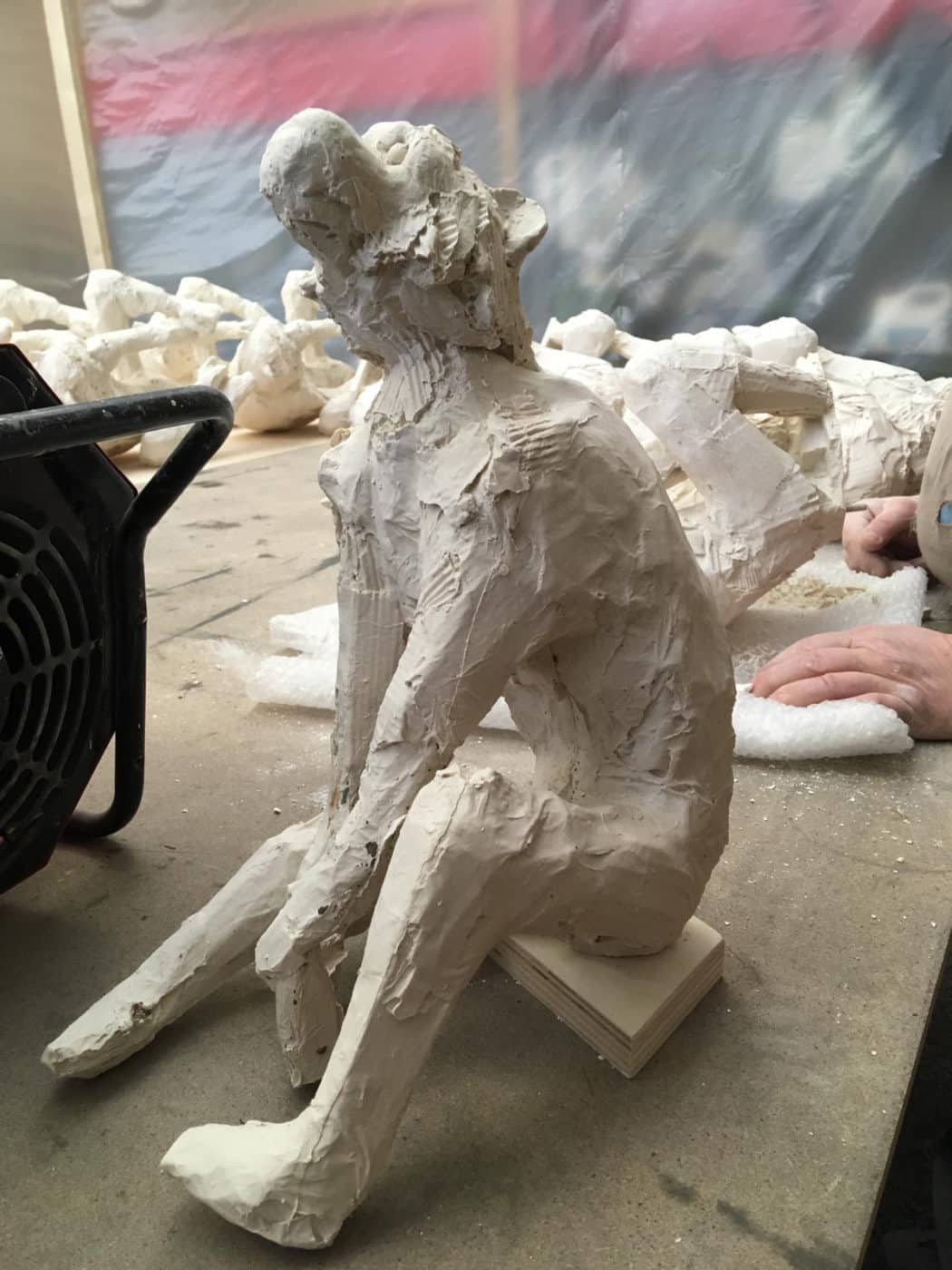 View of a plaster monkey.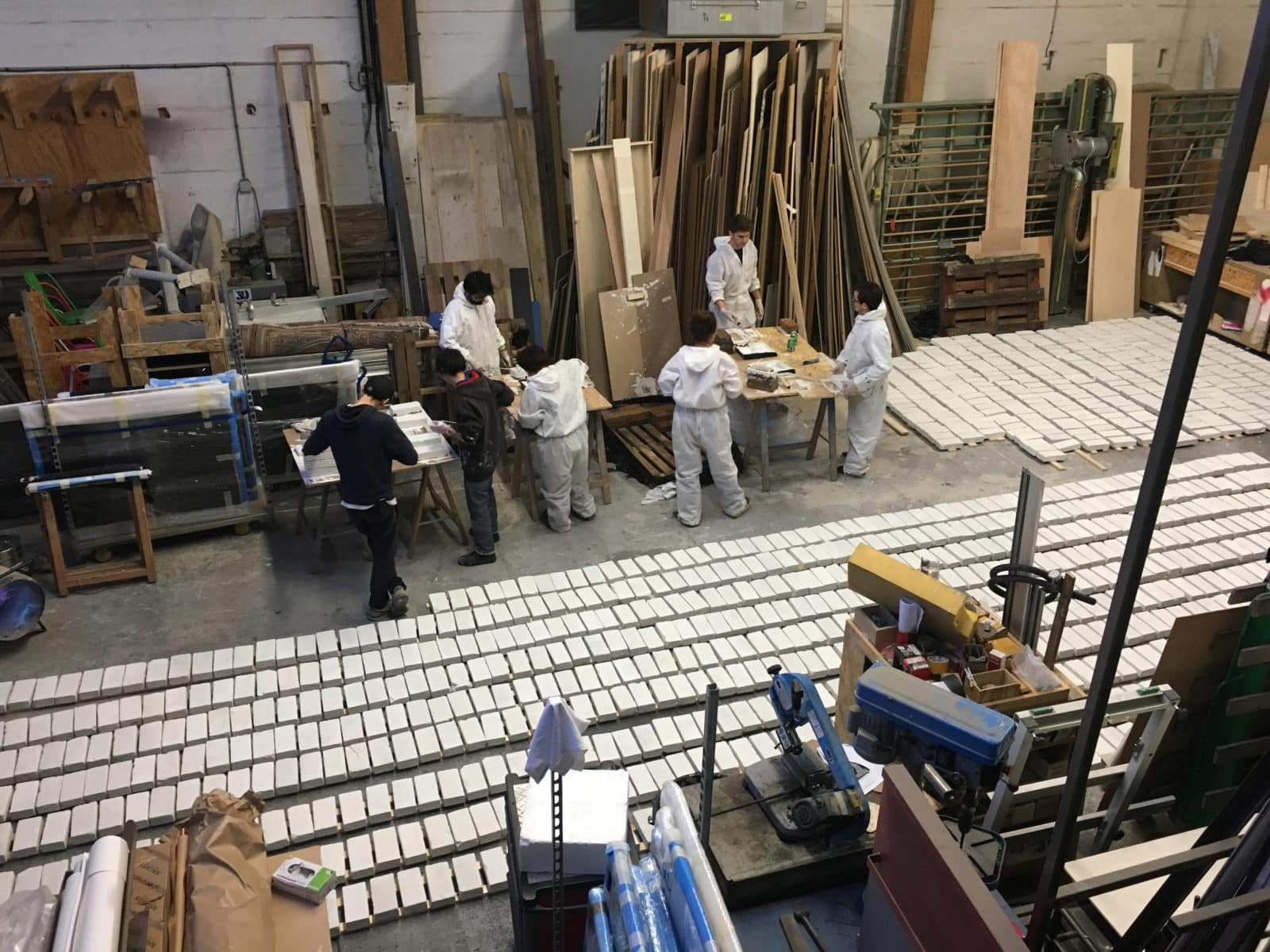 Brick painting.