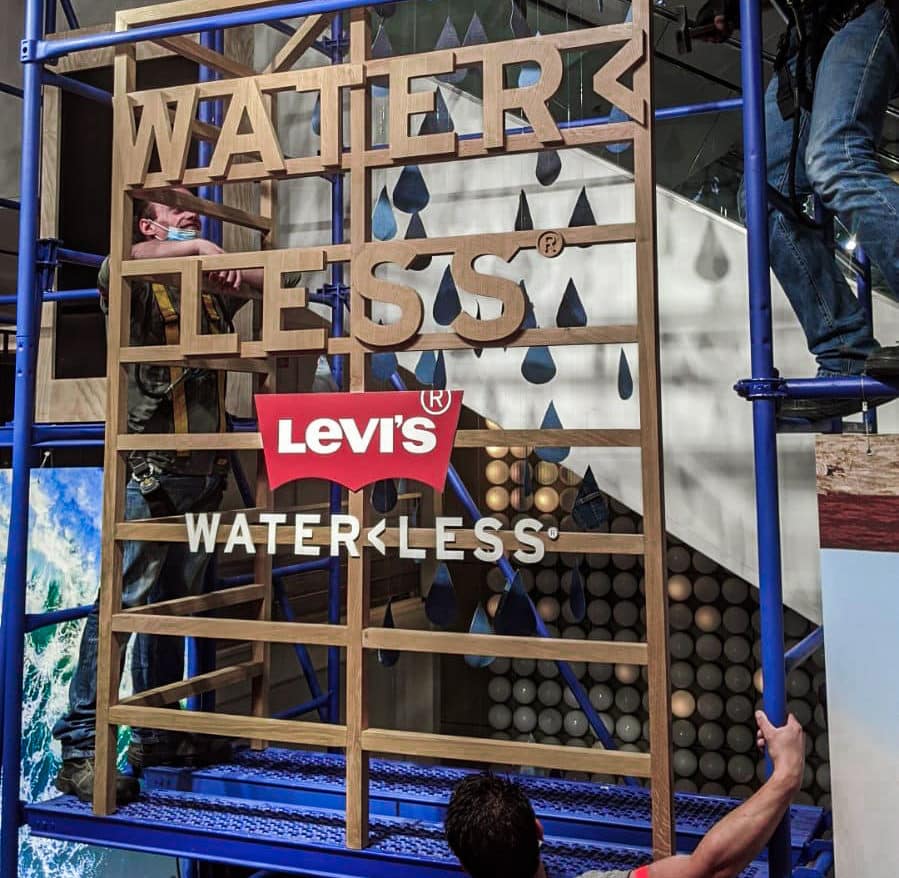 Levi's – Water > Less Galeries Lafayette
As part of Levi's eco-responsible Water<Less campaign, we created various decor elements that were placed on the brand's men's corner in Galeries Lafayette Haussmann. We set up on the existing structure, a giant mobile made of jeans drops, a wooden structure displaying the name of the campaign, and a coffered screen. We also realized and fixed a sign with the effigy of the brand.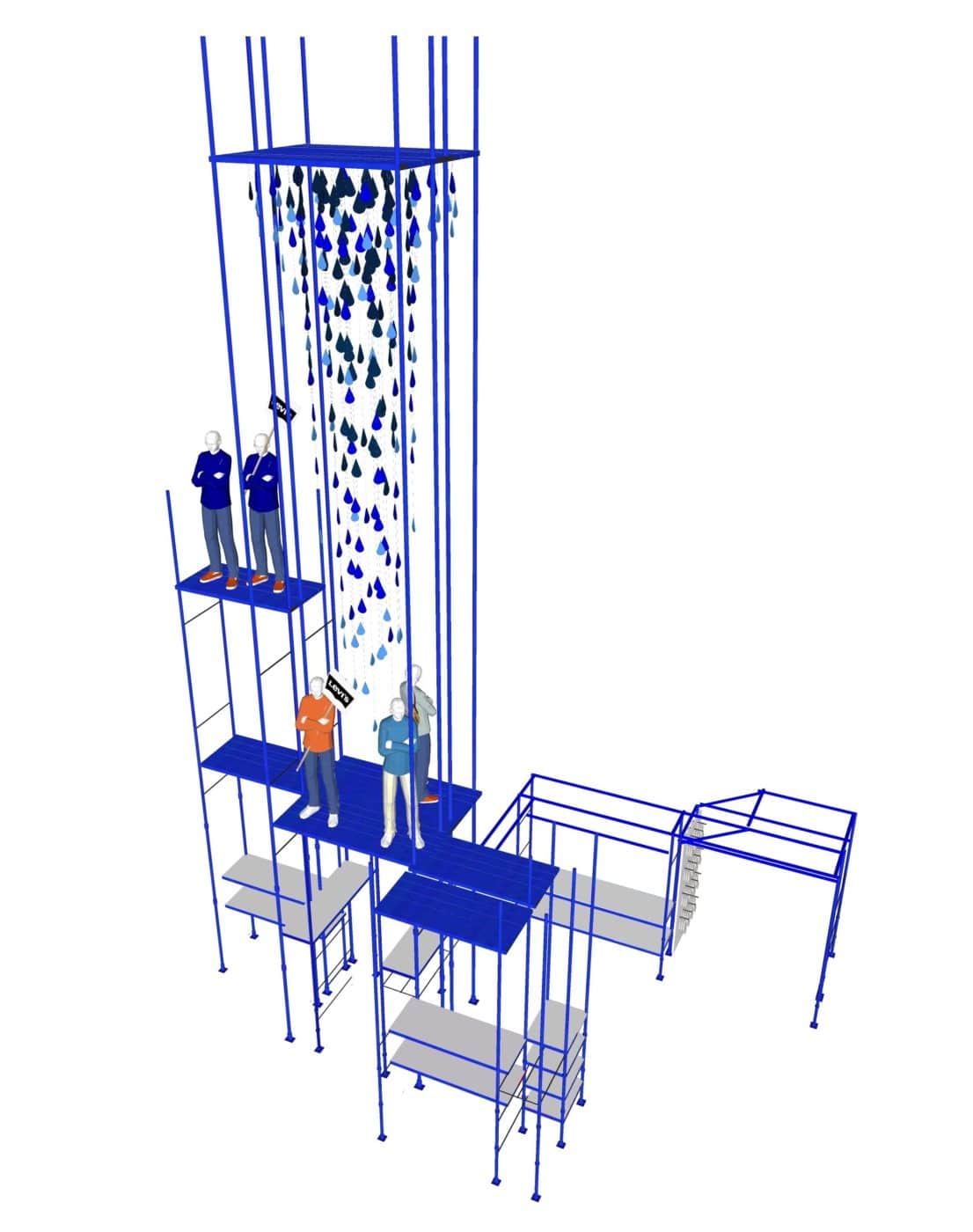 3D simulation made before drop mobile production.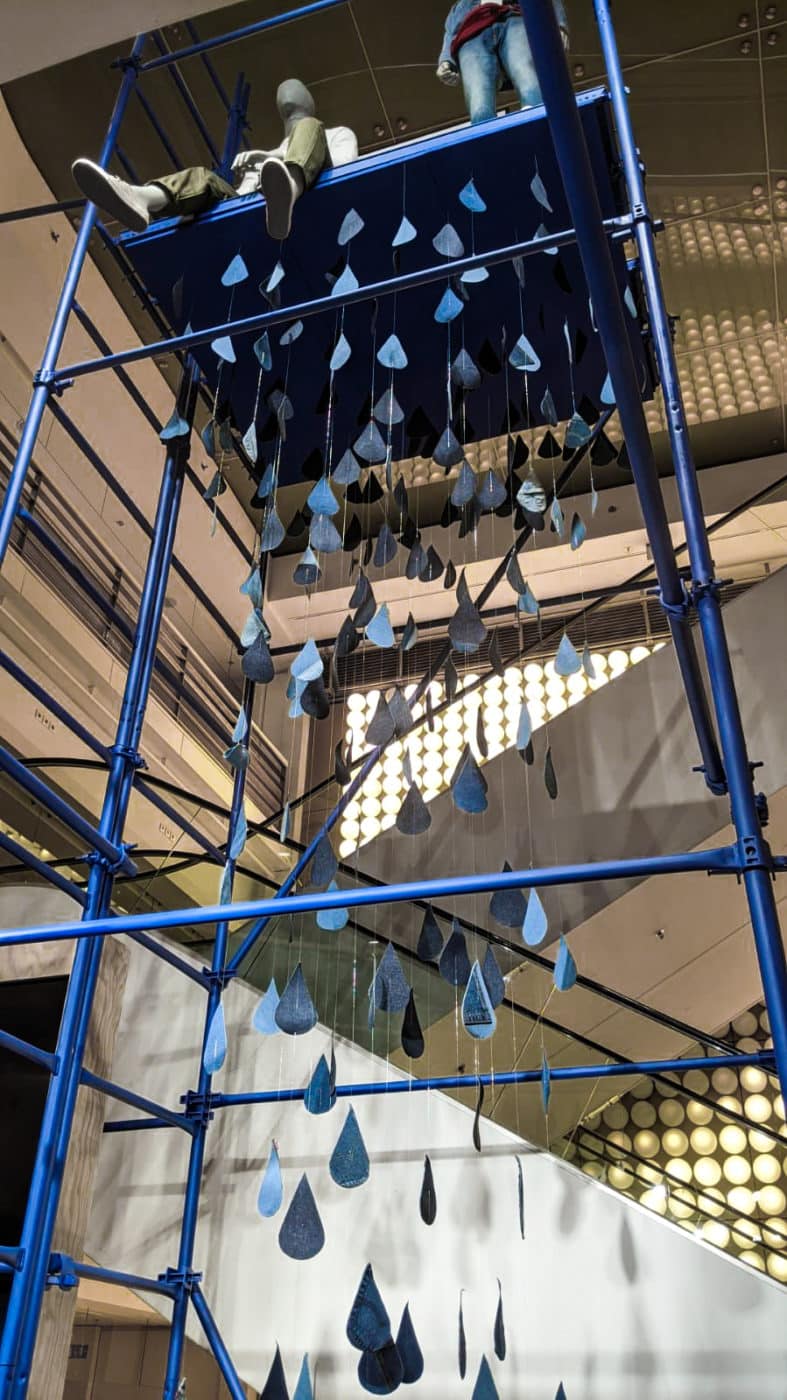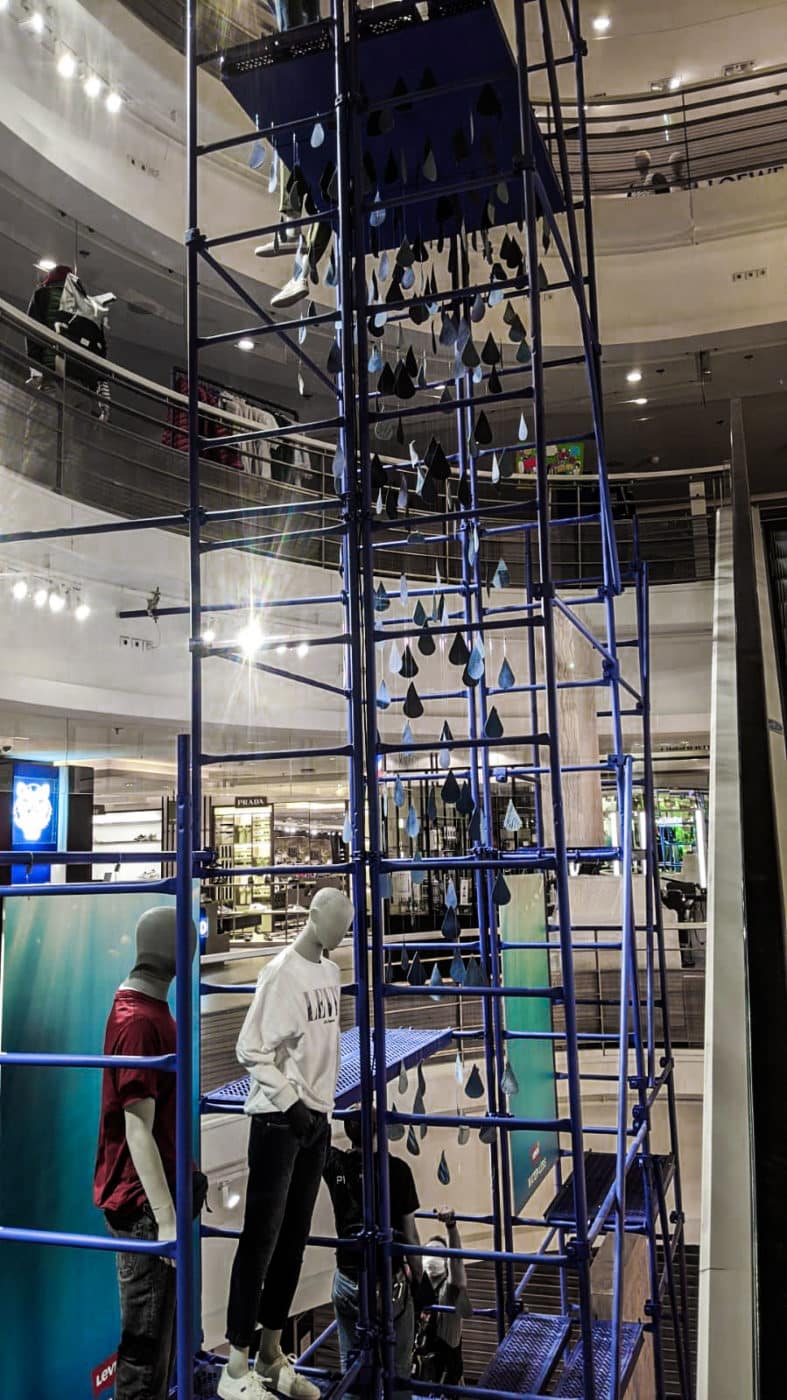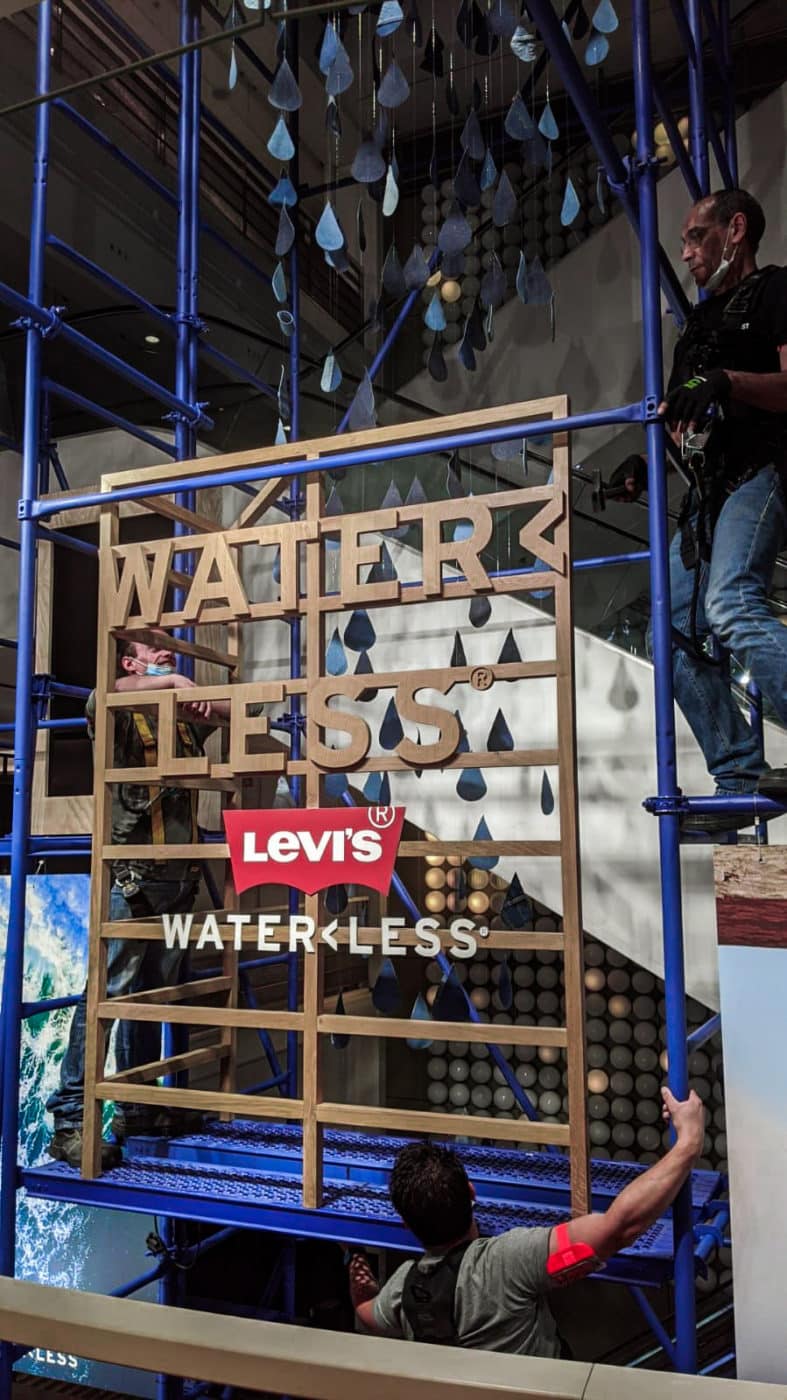 The mobile and the Water>Less structure were assembled by nacellists.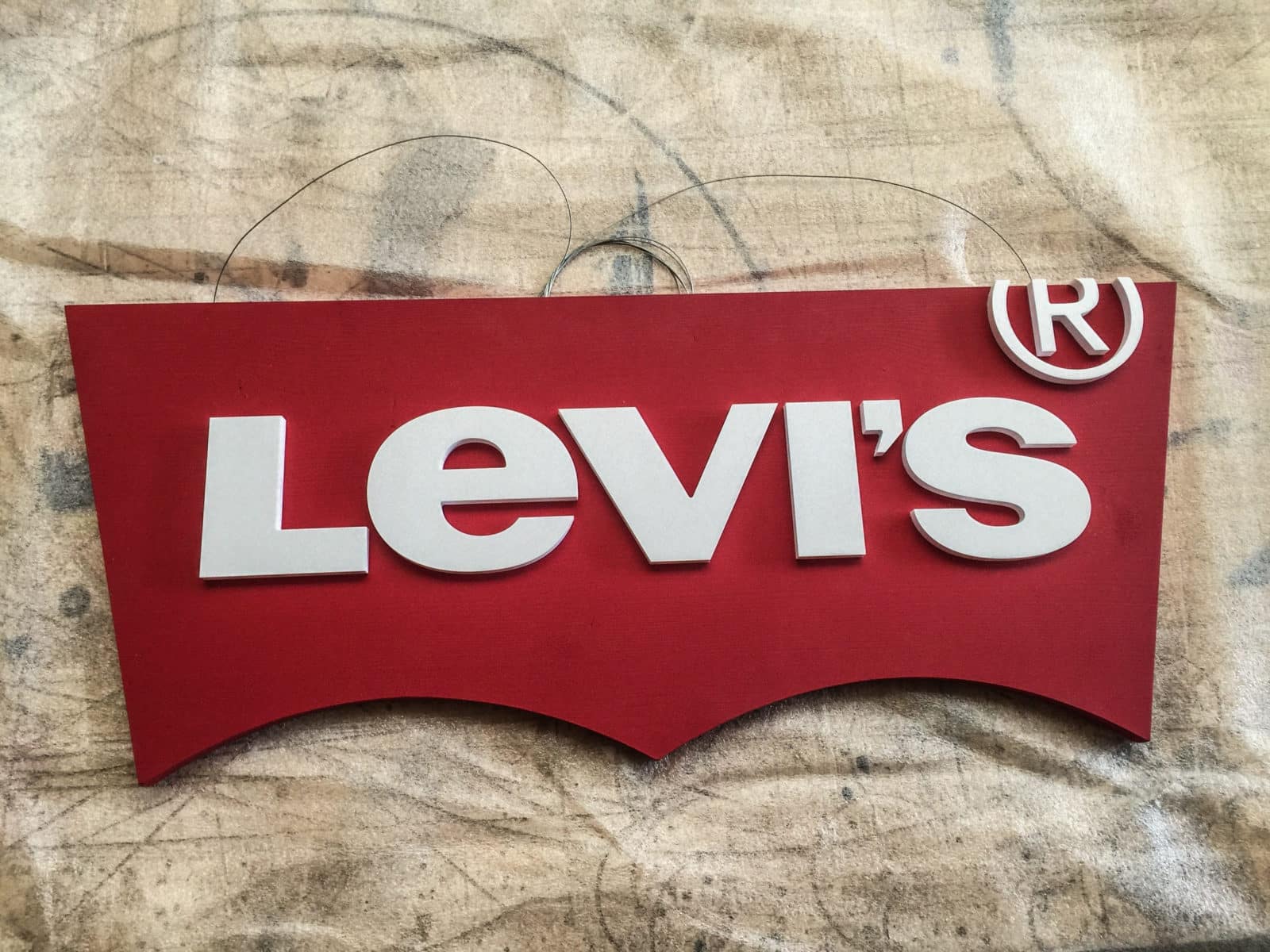 Creation of the brand's logo in woodcut.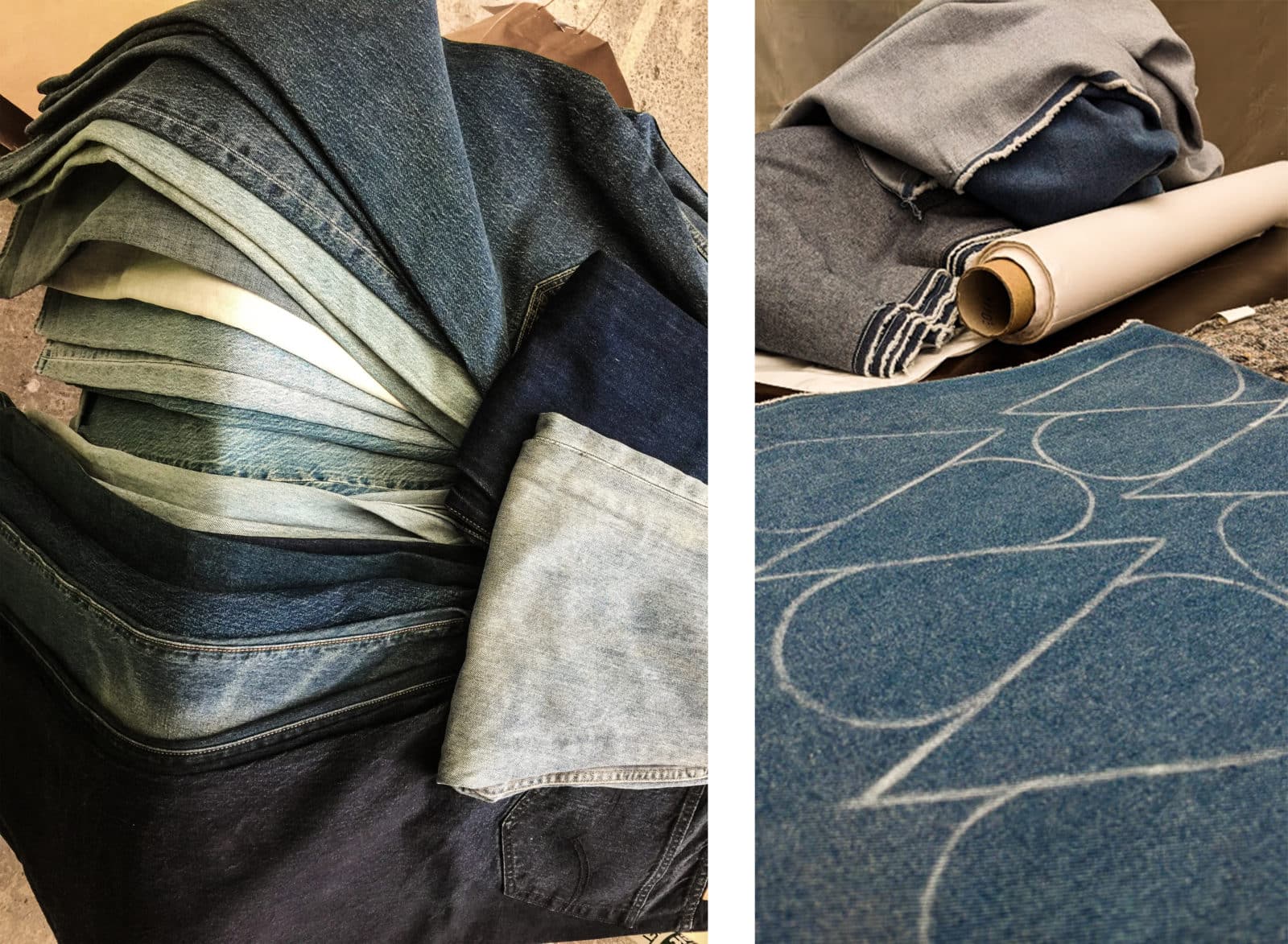 The drips of the mobile were made in part with Levi's jeans, adding substance by embellishing the modules with the pants pockets, seams and emblematic red labels of the brand.