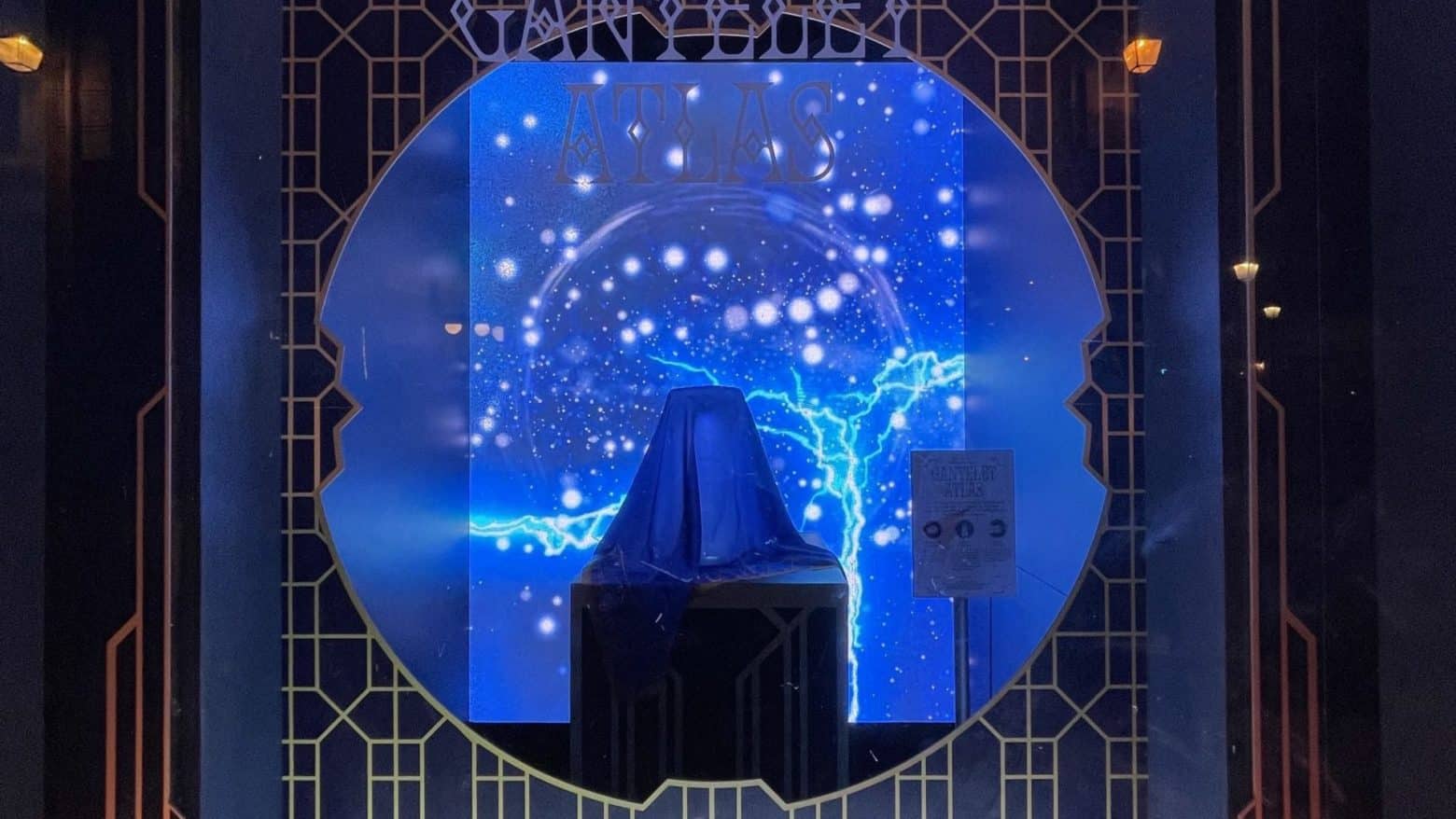 Evolutive displays – Netflix Arcane show
We had the great opportunity to produce the evolutive windows of a Parisian pop-up place celebrating the worldwide release of Arcane, a French-American Netflix show based on League of Legends. This Pop-up is part of an international campaign, which Paris was the pilot city and therefore the first place to see the event happen.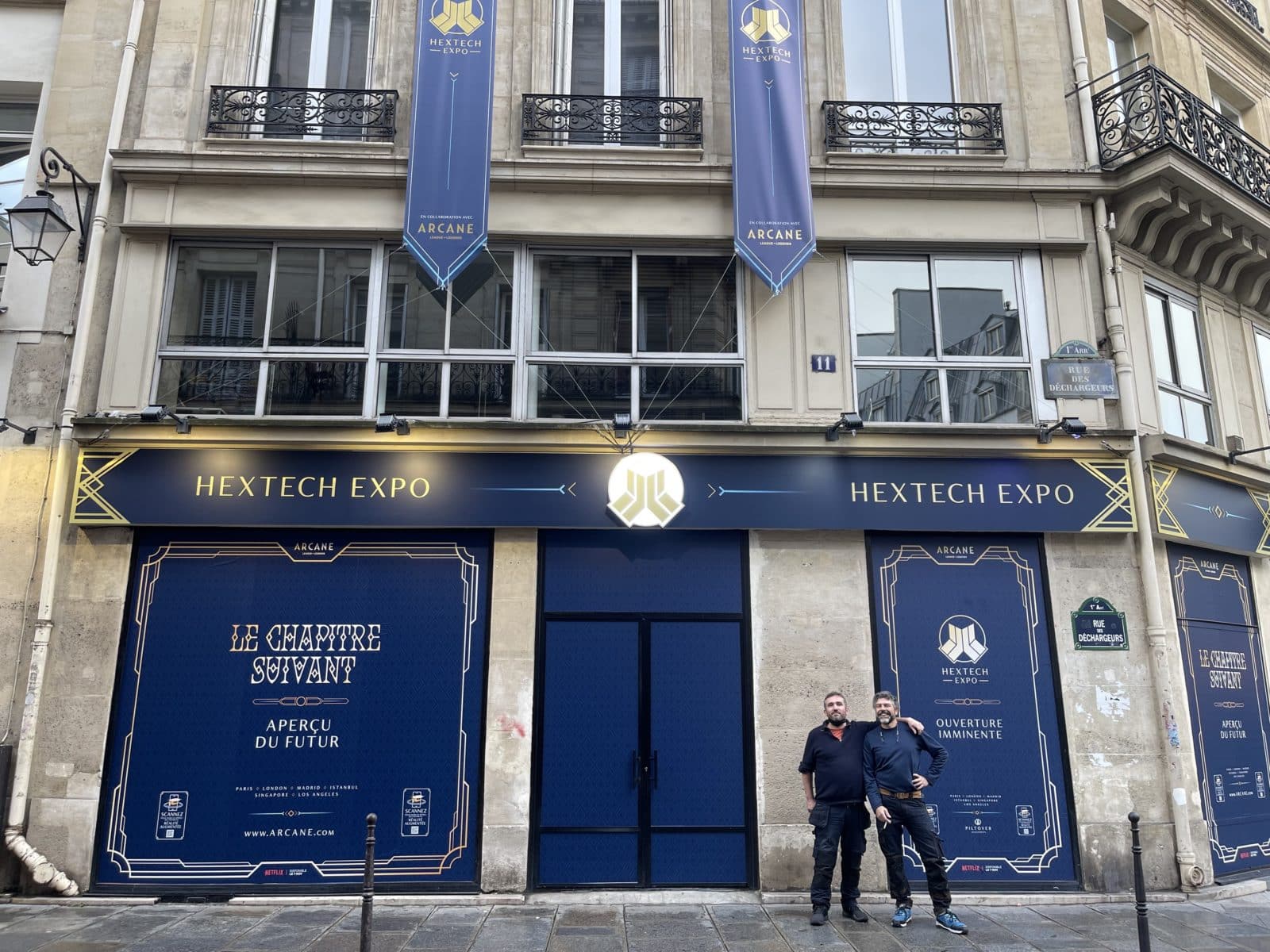 We made and set up the front signs and all the windows content. We first covered them with large opaque stickers, which will then be removed to reveal the display contents, moving on the second highlight of the event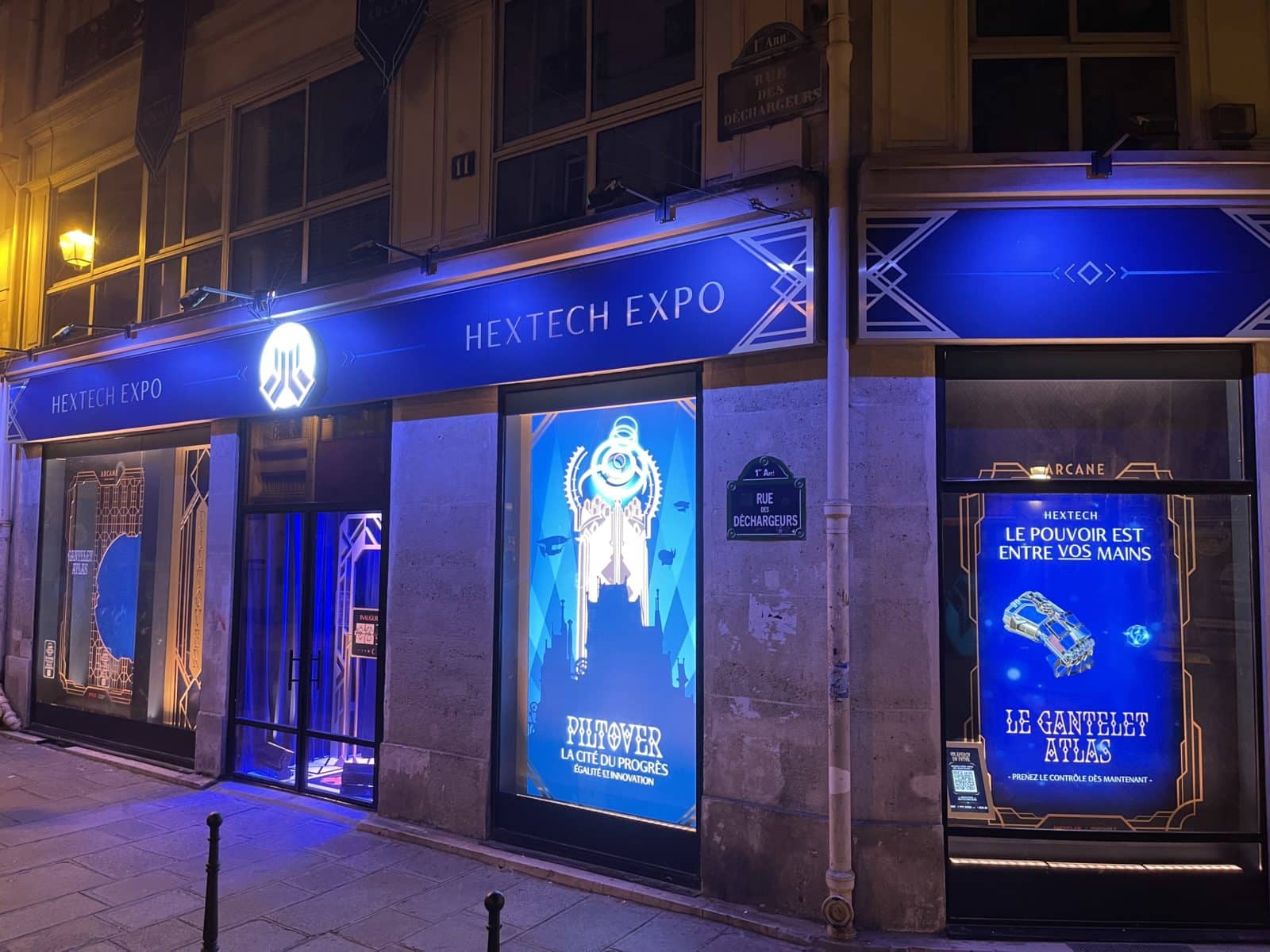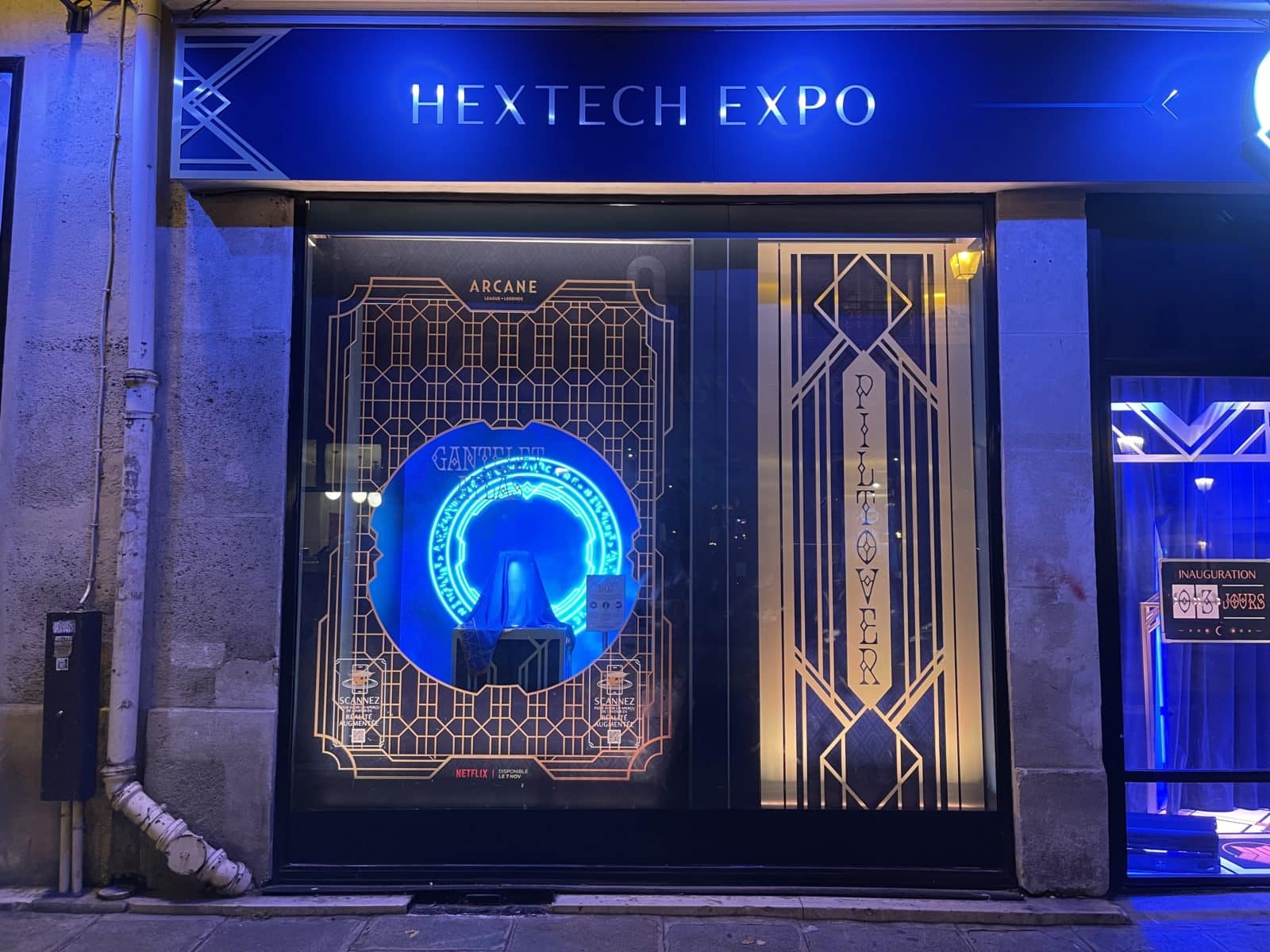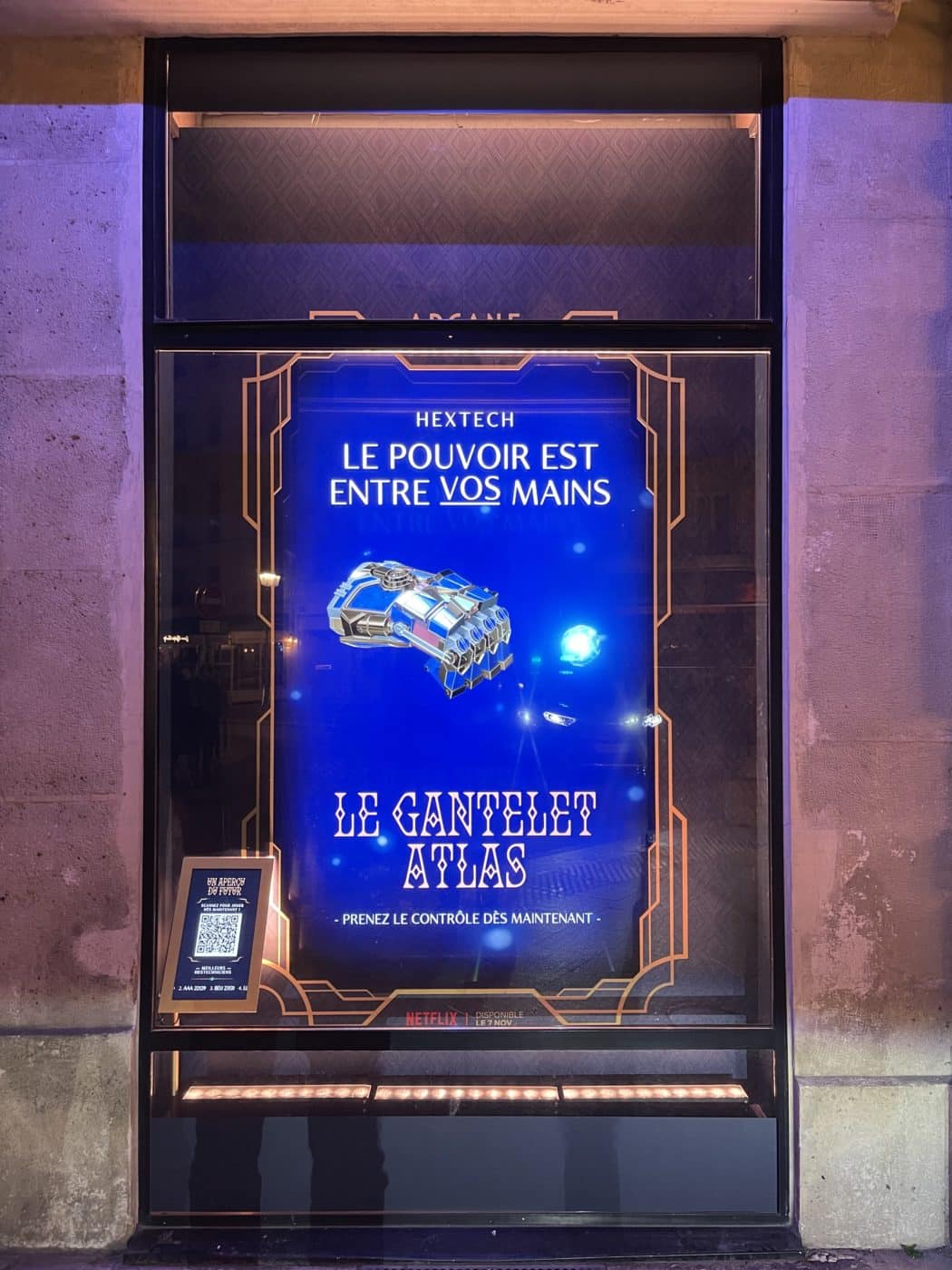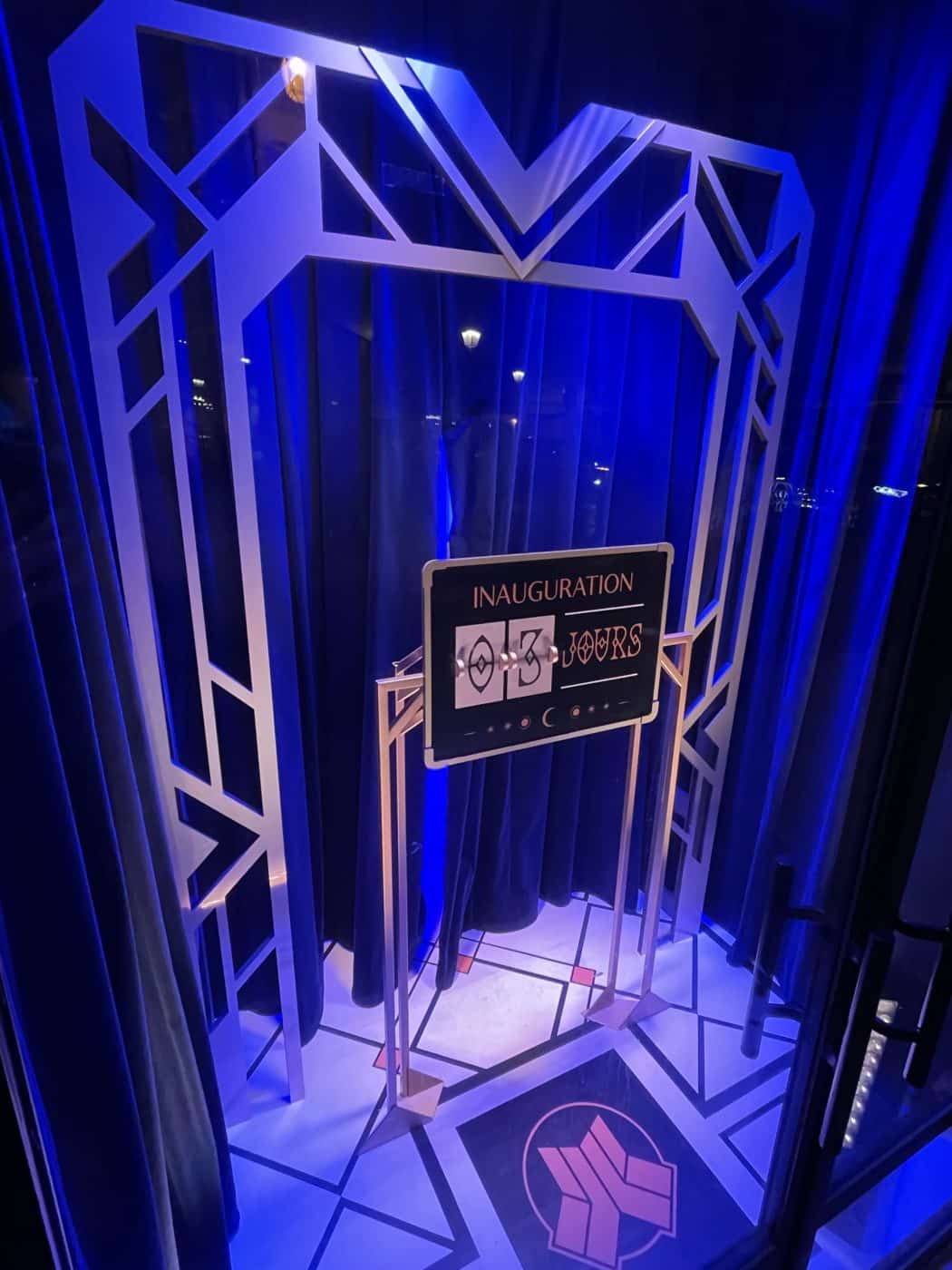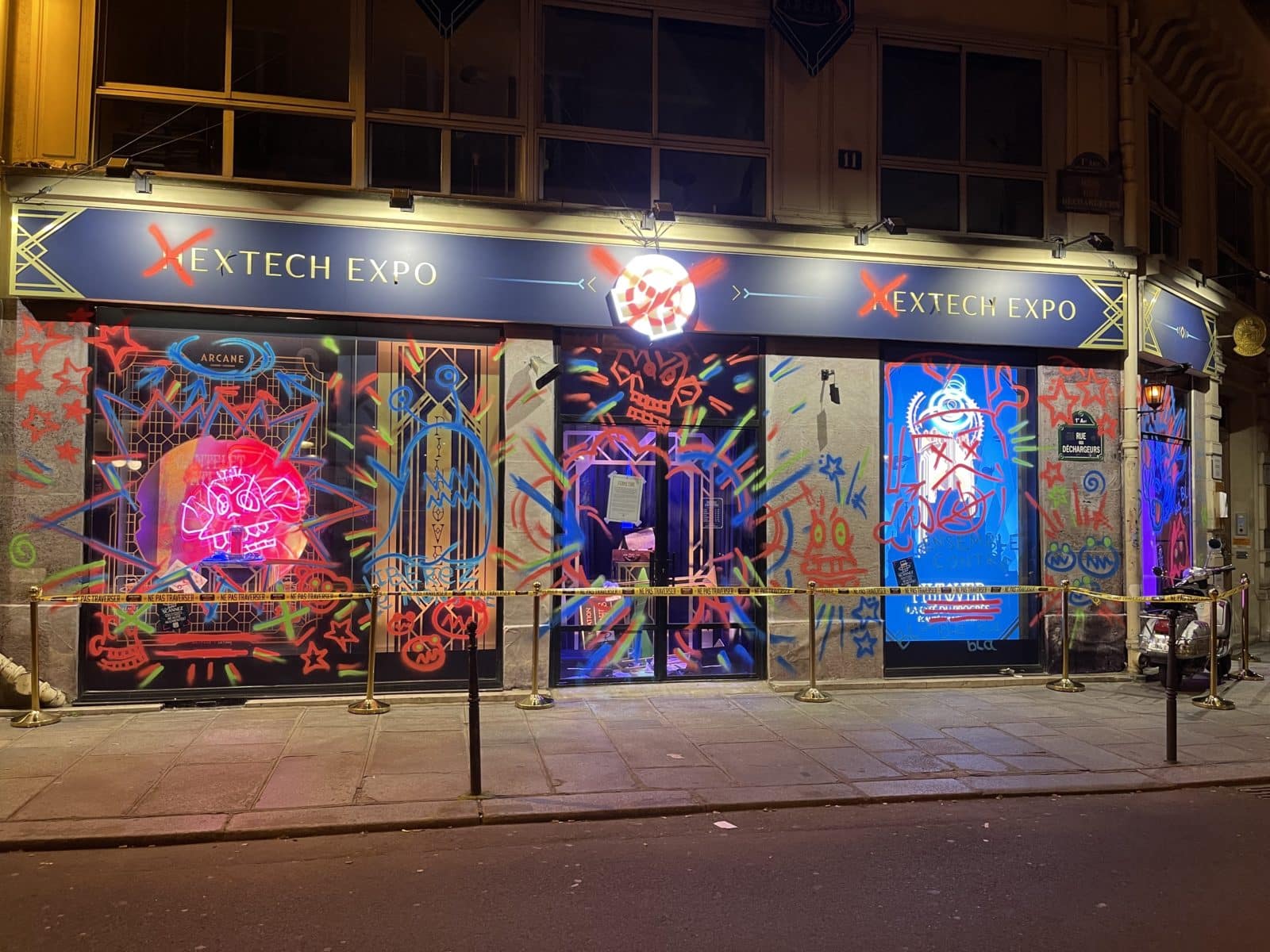 Over the days, every front of the temporary space evolves to take on a destroy look based on graffitis and glitchy video animations. Ribbon tape is deployed around the place, an old scooter carries paint stains, a fake crow is standing on a street lamp of our making at the corner of the building.